INQUIRER
DEFINE
What is Missions?
---
The words "mission", "missions", and "missionary" in English come from the Latin form of "to send" (missio), and also where we get English words such as "missile" and "missive" from. The Greek form of this word is apostelo = αποστελω (to send) and "apostle" – a sent one. We agree that the New Testament office of Apostle (with an upper case "A" as a title) has ceased with the 12 Apostles and the Apostle Paul. But, in an application sense, the gifting of an apostolic missionary (with a lower case "a" as a function) can be seen in those qualified men who are approved by a local church and sent out to do evangelism, discipleship, and church planting in another culture. "Missions", in Christian understanding, is evangelism and church planting that involves going (Matthew 28:19; John 15:16) and crossing into another culture and learning that culture and language of a people group that is different from the one going, in order to preach the gospel to them, make disciples and teach them the Bible. This is distinguished from evangelism, which is preaching the gospel to anyone, people who are in our own culture and already speak our language. Since we know from the Bible (see Rev. 5 and Rev 7) that at the end of redemptive history there will be people who are redeemed by the blood of the lamb "out from every tribe and tongue and people and nation" (Rev. 5:9), this points to the importance of seeing the gospel take root in all cultures. The Greek word "nation" is ethne – εθνη – where we get out modern English word for "ethnic" and "ethnicity"; it denotes a culture and language and people group. It does not mean "political boundary" or "country". Therefore, another aspect of "going" in missions is going to be language and culture learning and being with people. One cannot communicate to another culture that does not speak our language unless we humble ourselves and go to them and learn their language and culture and "hang out" with them in order to model Christ's character and love and pray for opportunities to witness as we learn their culture and language. Missions involves not only "going" – Matthew 28:19, John 15:16, but sending. A local church must send out every missionary, and evangelist, and church planter. Even Paul and Barnabas first served in the local church in Antioch (Acts 11:26) and were confirmed and appointed and sent out by a local church. (see Acts 13:1-4) There is no place for "God is leading me to be a missionary" without local church confirmation and testing. Jesus said, "As the Father sent me, so I am sending you." John 20:21 The church at Antioch sent out Paul and Barnabas for the work of evangelism and missions. The Holy Spirit sent them out also. When the church sends, the Holy Spirit sends. See Acts 13:1-4 For "everyone who calls on the name of the Lord will be saved." How then will they call on him in whom they have not believed? And how are they to believe in him of whom they have never heard? And how are they to hear without someone preaching? And how are they to preach unless they are sent? As it is written, "How beautiful are the feet of those who preach the good news!" Romans 10:13-15
---
Why should I care?
---
You should care about missions because God cares; the subject is important to God; because God's own glory is important; and He being concerned for His own glory is the overall theme of the Bible.
The whole Bible is about God's glory and the way He gets glory is by


a.

Saving sinners from all the nations throughout all of history. (Revelation 5:9; 7:9; 2 Peter 3:8-15 – the reason why Christ has not returned yet is because He still wants to save people out from sin.



b.

Purifying His bride, His people, in all nations – the church among all the nations – to be growing in deeper levels of holiness and shining the light. See Ephesians chapters 3, 4, & 5 and Revelation chapters 4-5 and 19-22. "to Him be the glory in the church in all generations", ie, "throughout all history" – Ephesians 3:20-21 All of history is about God getting glory for Himself as the church is spread and the kingdom of God is extended among all the nations / peoples.



c.

And God also gets glory by executing His justice against sinners who never repented or trusted Christ in hell, after they die. John 3:18 – they are already condemned. Acts 4:12 – there is only one name under heaven by which we must be saved. Romans 9:20-23; Revelation 19-20; Revelation 14:10; Matthew 25; Matthew 5:21-30; Mark 9:48 Hell is real and it is God's justice – His wrath. Either one trusts in the one who took the wrath and justice on the cross ( Romans 3:25-26; Hebrews 2:17; 1 John 2:2; 1 John 4:10) or they will have to take the justice on themselves. "kiss the Son, lest He be angry and you perish in the way; blessed are all those who take refuge in Him." (Psalm 2:12)




​​​​You should care about missions because Christ commanded it – Matthew 28:18-20; John 20:21; predicted it, and grounded it the OT Scriptures – "thus it is written" – Luke 24:46-47 (that the Messiah should be preached is also written in the law, the prophets, and the Psalms); and He sent the Holy Spirit to empower missions – Acts 1:8




You should care about missions because God rebuked Jonah for his lack of care and that Jonah knew God was compassionate and loving and merciful and wanted him to reach out and preach to the Ninevites/ Assyrians, but Jonah tried to run away from God's purpose for him and then even after God saved many of them, Jonah was still angry and full of self-pity that God saved them.




You should care about missions because the story of redemption is the structure of the entire Bible story.
Genesis 1-2 – creation
Genesis 3 – the fall of man into sin
Genesis 3:15 – the promise to send a champion who will crush the serpent's head. (The Messiah who would be born of the seed of the woman)
Genesis 6:5 – "The Lord saw that the wickedness of man upon the earth was great, and that every thought of the imaginations of his heart was only evil continually." The great problem of sin all over the world, deep in the human heart (Mark 7:20-23); and the only remedy is Christ Himself.
Genesis 10-11 – The Tower of Babel, Tower of Pride – ungodly unity and one language and culture; and the resulting creation of nations and cultures and languages.
Genesis 11 – God deliberately created the different languages and cultures so that there would be difference, disunity and so that we would have to work hard to overcome our natural prejudices and by crossing into another culture, we love them and share the gopsel – the unbelieving world marvels when we love other cultures and reach out to them.
Genesis 12:1-3 – God chooses one of those nations to be His missionary people in order to bless all the other nations / families of the earth.
This purpose of the covenant is repeated in Genesis 18:18; 22:18; 26:4; 28:14 – to Abraham twice more, to Isaac, and to Jacob. The purpose of Israel's election is not elitism – the purpose was that they would in turn be a blessing to the pagan and unbelieving nations.
Genesis 49:10 – to Judah belongs the obedience of the peoples.
Exodus 19:5-6 – the purpose of the covenant of the law was so that when God's people would walk with Him and obey Him, they would be a kingdom of priests in the midst of the nations and then spread the message to the pagan nations and be a model and light. They were suppossed to live holy and be a model and light; but they were not.
Psalm 96:3 – tell of His glory among the nations
Psalm 87 – God registers the peoples and has elect people even within the enemies of Israel such as Babylon, Rahab (Canaan and Egypt), the Philistines and Sudan and Ethiopia. Some of those peoples will be born in Zion, the city of God. Paul uses the feminine of the Hebrew, "this one was born in her" in Galatians 4:26 – "but the Jerusalem that is above, she is our mother"
Psalm 67 – a prayer based on the same promise of the Abrahamic covenant: "O God, bless us and shine your face upon us, so that You ways may be known on the earth, among all the peoples. "let the people's praise You, O God; Let all the peoples praise You!"
Isaiah 49:6 – "It is too small a thing that you should bring back the tribes of Jacob; I will also make you a light to the nations." Paul and Barnabas understood that was a commission for them as Jews in Acts 13:46-47 – "for thus the Lord commanded US . . . "
Isaiah 52:13-15 – the mission of the suffering servant – the Messiah in Isaiah 53 – is not complete until those that have not heard shall see and those who have not understood will hear the message. Paul quotes this in Romans 15:20-21 as the Biblical basis text for his ambition to go where Christ is not yet named and worshiped as Lord.
Matthew 28:18-20 – Because all authority and sovereignty belongs to Christ, which He proved by His resurrection from the dead, "Therefore, go and make disciples of all that nations . . . " We can go based on His power and authority to get the task of missions done.
Luke 24:44-49 – "Thus it is written: that the Messiah should suffer, rise again from the dead, and repentance for forgiveness of sins must be preached in His name to all the nations . . .
John 20:21 – as the Father has sent Me, so I am sending you.
Acts 1:8 – the Holy Spirit and power to witness and power to live holy
Romans 10:13-15 – how shall they hear without a preacher?
Romans 15:20-21 – a godly ambition to preach the gospel
Romans 16:25-27 – Paul ends his great theological letter with praise to the only wise God who is spreading His gospel among all the nations.
Revelation 5:9 – some from all nations have been redeemed by the blood of the lamb
Revelation 7:9 – a great multitude which no one could count from every nation and people and language
Revelation 21:3 – "they shall be His peoples" (λαοι = laoi = plural)
Not everyone will serve God specifically in missions overseas or in another culture, but every true Christian should own the vision and ambition that Paul has to preach the gospel not where Christ is named as Lord, so as to spread His gospel and glorify God. Those that don't go, own the ambition and vision by praying and giving and supporting and encouraging missionaries (those that do go).
Robertson McQuilkin's book, The Great Omission is the best concise introductory book on missions there is: A great way to build your vision and cultivate caring.
The Great Omission: A Biblical Basis for World Evangelism
John Piper's Don't Waste Your Life is another study that can greatly help your cultivate your vision for misisons, God's glory, walking with him, growing in Him, and serving Him.
Don't Waste Your Life (Group Study Edition)
Another excellent book is John Piper's – Let the Nations Be Glad! –
This is where he makes some of his famous statements that many have found to be profound: "Missions is not the ultimate thing; Worship is; God's glory is ultimate; but since people are not worshiping or glorifying God, then missions exists because worship does not."
Chapter 1 on the Biblical basis and God's glory and chapter 4 that proves that everyone must hear the message and have Christ as their conscience focus in order to be saved, along with the chapters on prayer and suffering – are very convicting and meaty.
Let the Nations Be Glad!
---
What is the goal?
---
God's goal is His own glory. (see Revelation chapters 4, 5, 19-22) What is "the glory of God" or "God's glory" ? The glory of God is basically "the manifestation of the Holiness and character of God" (see Isaiah chapter 6 – "Holy, Holy, Holy, is the Lord God Almighty, the whole earth is full of His glory" – when His worth is shone forth or praised or manifested or announced. God's glory is about when His character is honored and praised. It means the publishing of "the intrinsic worth and character of God", or "His weightiness", which is based on the Hebrew word for glory, "Kavod" or כבד – which points to "weight", "influence", "impact", "honor". The context of God's glory seems to described in the Bible of trying to describe the brightness and shining of blinding light of a vision someone who is sitting on a throne high, and lifted up, in exaltation. (Isaiah chapter 6, Ezekiel chapter 1, Revelation chapters 4-5.) See also: Hebrews 1:3; John 1:14, 18; 2 Corinthians 4:6 are communicating the truth that Jesus Christ explains (exegetes – "to lead out", "to explain", "to expound" – John 1:18 – a word we use to explain the process of understanding the text and explaining the text of Scripture.) God Himself in the flesh. The glory of God is not only about describing God's character, and His impact; but it is also the response that is the proper response to God – to give Him glory and honor; to praise and worship Him. God's goal of being glorified is expressed in 2 ways:
1. God's justice and holiness in judging sin and sinners who don't repent. (Matthew 25:31-46; Revelation 20:10-15)
2. God's love in saving sinners from all nations, all people groups. (Revelation 5:9; Matthew 28:19)
Everything in the Bible and History is for the glory of God and history is moving toward the ultimate end of the glory of God in all things. (Ephesians 1:11, with verse 6, 12, and 14 where the phrase "to the praise of His glory" is repeated three times) Even when God judges sinners in hell or the lake of fire (Revelation 20:10-15; Mark 9:47-48; 2 Thessalonians chapter 1) that is God's justice and holiness expressed by His just wrath on sinners for eternity, and God gets glory for that. (see the vessels of wrath, compared with the vessels of mercy in Romans 9:22-24) God also gets glory from showing His perfect love in saving sinners in all nations from sin and hell; and part of the preaching of the good news presupposes that we need a savior from sin, because our sin has condemned us before a holy God and so we humans must repent and turn to Christ in faith. "God is now declaring to everyone everywhere that they must repent . . . " Acts 17:30) Therefore having overlooked the times of ignorance, God is now declaring to men that all people everywhere should repent, because He has fixed a day in which He will judge the world in righteousness through a Man whom He has appointed, having furnished proof to all men by raising Him from the dead." (Acts 17:30-31) God's justice and holiness and wrath against sin is the reason why He calls for repentance from us. We are to preach repentance from sin and faith in Christ alone for salvation from sin. (Mark 1:15) Israel was commanded to tell the nations about the true God and His glory:
"Tell of His glory among the nations,
His wonderful deeds among all the peoples" (Psalm 96:3)
The New Testament also shows us that our preaching ultimately involves communicating the glory of God, and the glory of Jesus Christ, who is God the eternal Son. As John Piper has written an entire book on this, that God is the gospel, ultimately, because it is about His perfect and holy character.
"And even if our gospel is veiled, it is veiled to those who are perishing, in whose case the god of this world has blinded the minds of the unbelieving so that they might not see the light of the gospel of the glory of Christ, who is the image of God. For we do not preach ourselves but Christ Jesus as Lord, and ourselves as your bond-servants for Jesus' sake. For God, who said, "Light shall shine out of darkness," is the One who has shone in our hearts to give the Light of the knowledge of the glory of God in the face of Christ." (2 Corinthians 4:4-6) Missions is the means or the way, of how God spreads His glory among all nations in history. When there is a group of redeemed people in a nation that is worshiping the true God, then God is fulfilling His goal of glorifying Himself among all the nations. (see Revelation 5:9; 7:9; 21:3)
Resources:
Let the Nations Be Glad!
A Vision for Missions
---
How do we know this?
---
We know that God's goal is to be glorified among all nations by spreading His glory among all nations because it is taught so much in the Bible.
1. It is commanded – Psalm 96:3 – tell of His glory among the nations!
2. It is the structure of the redemptive drama of the Bible in saving people from all nations, a great multitude (see Revelation 7:9), and then judging alll who do not repent and trust Christ; and God gets glory from showing His love to repentant sinners and pouring out His just wrath on unrepentant sinners. Structure of Redemptive History of the Bible: Introduction: God's Promise Fulfillment: Genesis 1-11 Genesis 12:1-3 Rev. 5:9 Creation I will bless you . . . so that you will be a blessing to all the nations Fall Genesis 22:18 Flood Psalm 67 Nations Isaiah 49:6 Command: Fullfillment: Matthew 28:19 Rev. 5:9; 7:9; 21:3
---
---
Explore
Aren't missions just side issues in the Bible?
---
By now, if you have read the previous articles "What is missions?" and "Why Should I care?" and "What is God's goal?" and "How do I know that?", and if you take the time to look up all the verses, you should begin to see that God's glory and His mission to glorify Himself is the very structure of the redemptive drama and story-line of the Bible. And you would see the great theme of the Bible is that God wants to save some from every people, nation, tribe, and language. (Rev. 5:9; 7:9) Seeing the structure of the Abrahamic Covenant and God's Promise and His purpose to make Abraham and his children a blessing to the other nations of the earth – Genesis 12:1-3; 18:18; 22:18; 26:4; 28:14; 49:10 – and the commands to Israel to be a blessing and to tell of His glory to the other nations – Psalm 67; 96:3.
Also, the Bible says that Israel was to be a missionary people, a kingdom of priests (Exodus 19:5-6), and a holy nation (Exodus 19:5-6), a light to the nations, Isaiah 49:6, and even says that it is too small a thing to only bring back and restore the tribes of Israel; seeing this structure and the way Galatians 3:6-8 and 3:16 understand the Abrahamic covenant, and that the "seed of Abraham" was the one Messiah; and the fulfillment of that (the Abrahamic covenant) in Revelation 5:9 should make us motivated to evangelize and cause us to see that missions is much more central to the whole redemptive story line of the Bible. Resources: Don't Waste Your Life (Group Study Edition)
---
What is the place of missions in my life?
---
If you claim to be a Christian, you are one of Christ's sheep (John 10:10-18; 27-30) and you will hear His voice in the Scriptures as you abide in Christ (John 15:1-16) and grow in the word, prayer, and local church life and ministry. You are not necessarily called to be a missionary oversees, but you will at least love the Scriptures and love God's glory and His purpose in missions and by seeing it so emphasized in the Bible, you will share that vision and passion and be praying for missionaries and missions efforts, praying for lost people, praying for unreached nations, involved in personal evangelism as God gives you opportunity, and giving financially to your local church and to missions, and encouraging the missions vision because Jesus Himself says He has other sheep out there in other nations and He must bring them also into the fold. (John 10:16) Even though you may not be a missionary oversees or in another culture, you should own the missionary vision and passion that the apostle Paul communicated in Romans 15:20-21, and support that vision by praying for and financially supporting those involved in missions ministry. Come back to this page for future additions of comments, links, and downloadable resources. Resources: Key to the Missionary Problem
---
What is the place of missions in my church?
---
The apostle Paul and Barnabas were commissioned and sent out by a local church. (Acts 13:1-4) Before they were approved of and sent out, they were serving in the local church. (Acts 11:26) Paul exhorted the church at Rome that they are also called to Christ, (Romans 1:5 – "you also are the called" – as Paul says, "we were called to be apostles", 1:1-4) In Romans 10:13-15 and 15:20-21 and 16:25-27 ; these are all basically exhortations to the local church at Rome to share and own the vision and passion that the apostle Paul has. A church cannot do everything or support every good missionary, and some churches have more or less capacity to be involved depending on the resources and giftings that God has sovereignly appointed for them. Every local church should have a vision for some kind of outreach, both in local evangelism and missions. (Matthew 28:18-20; Acts 1:8; Luke 24:44-49) And the leaders / elders/ pastors should be praying and seeking for opportunities to support Biblical missionaries and to encourage young qualified believers to explore missionary service. When a local church does support some missionaries, there should be regular times of prayer, information sharing (emails, letters, photos, etc.) and teaching times, and allowing the missionaries to share/ teach/preach/report when they are home.
---
What is the place of missions in God's purpose?
---
By now, this question is obvious, if you have read all the preceding articles and taken the time to look up all the verses in the Scriptures. Missions is the means by which God gets more glory. As John Piper has written, "Missions is not the ultimate purpose of God, God's glory is. Many nations / people groups still don't worship the true God, nor give Him glory. Missions exists, because worship of the true God does not exist still in many unreached nations. Missions exists because worship does not. " (John Piper's thought, in chapter 1 of his book, Let the Nations Be Glad, (see below) with my own additional emphasis and exposition.) God's purpose is for His own glory to be made known in all the earth among all the nations. Missions is the means by which that is accomplished, and that includes language and culture learning, going, evangelism, baptizing new converts, teaching, discipleship, church-planting, worship, leadership training. (Matthew 28:19; Acts 14:21-23; Titus 1:5-7) Resources: Let the Nations Be Glad The Great Omission: A Biblical Basis for World Evangelism
---
---
Learn
What is the task of missions?
---
The task of missions includes going and crossing into another culture, learning language and culture, evangelism, discipleship, teaching, encouraging, counseling, training, and raising up and appointing elders, which are all parts of what is known as "church-planting"; or establishing indigenous local churches within another culture that has its own national elders in leadership. Seeing disciples growing in local indigenous churches in their own culture with their own leadership is what the great commission (Matthew 28:18-20) points to. Jesus commanded His disciples as a group to "go and make disciples of all nations". The command is to the whole group who would later be the church. (Matthew 16:16-20; 18:15-20; Acts chapter 2) So, today, the church as a whole has the responsibility to the great commission of making disciples of all nations, but not every indivdiual believer will be called to be a pioneer missionary church-planter. But every member of a Biblical church should own the vision of the great commission and be involved by praying, giving, encouraging, teaching on missions, and some will be the goers. Our responsibility in missions is to apply Matthew 28:18-20. "Make Disciples of all nations" or "disciple all nations" points to seeing churches planted in each nation or people group. Let's look at Matthew 28:18-20 and Acts 14:21-23 a little closer. First, Matthew 28:18-20 A. The Sovereignty of the Commander (v. 18) – He has authority and sovereignty over every atom, every event, every circumstance, even sin and tragedy is not outside of His sovereign purposes. B. The Strategy of the Command (v. 19) 1. Go and make Disciples of all the nations. The main verb is "make disciples", but it cannot be separated from the "going", because one cannot disciple another nation without going. Going includes moving and crossing over into their territory and living among them and learning their language and culture and eating their food and experiencing their conditions in order to communicate and live out the gospel among them. See this article, which links also to work done by Dan Philips on the Greek construction of "go and make disciples". It is not meant to be understood as "as you go" then make disciples. It is not passive. The going carries command force becasue it is connected to the verb and only makes sense because of the the direct object of "nations". "Nations" cannot be reached without the going. 2. by baptizing (the doctrine of the Trinity is important to know and understand and teach to new disciples. One cannot be baptized into the name of the Father, the Son, and the Holy Spirit who does not accept the doctrine of the Trinity as Biblical and true.) 3. by teaching – Jesus said to teach them everything He commanded them, and He also said in John 16:12-14 that there are other things He has to reveal to them later. The rest of the New Testament is the "other things" that completed revelation. We are to teach the whole counsel of God as "all Scritpure is God-breathed" (2 Timothy 3:16-17) and to 'contend for the faith that was once for all delivered to the saints". (Jude, verse 3) C. The Spiritual Presence of the Lord to accomplish the command. (v. 20) He is with us to accomplish the goal of discipling the nations! His presence is with us by the indwelling and power of the Holy Spirit. (John 14, 16) Jesus said the same thing in different words in Acts 1:8 – the Holy Spirit will give you power and ability to witness and evangelize with boldness, clarity, holiness, and love. Acts 14:21-23 shows us how the disciples/apostles understood the great commission of Matthew 28:19 The verb "to disciple" or "make disciples" is used and Acts 14:21 is the only time after Matthew 28:19 that this verb is used again, and so that is instructive as to how the Great Commission is to be carried out. Acts 14:21-23 a. they preached the gospel – Evangelism b. they made many disciples c. they encouraged them and taught them about persevering and suffering d. they appointed elders for every church So, this shows that the goal is not complete if we only preach the gospel alone. God is the one who causes conversion, and when some are converted, we are to disciple them, and teach them about suffering and perseverance and God's character and then we are to appoint those who are spiritually mature to be the elders/leaders/pastors of that church that is gathering together in that particular culture and language. See also Titus 1:5. We see God's goal in Revelation 5:9 becasue He has already purchased and redeemed by the blood of the lamb (see also verses 5-6, about the lamb who is slain) some people from every tribe, and language, and people group or ethnicity. Our responsibility is to seek to do what we can in preaching, teaching, establishing churches, and appointing elders for each church, in each nation or people group, so that they can then preach the gospel and disciple others. But those that are going to believe in the future (the elect) cannot be saved without hearing the message. The apostle Paul said, For this reason I endure all things for the sake of those who are chosen, so that they also may obtain thesalvation which is in Christ Jesus and with it eternal glory. (2 Timothy 2:10) Come back to this page for future additions of comments, links, and downloadable resources. Let the Nations Be Glad!
---
What is the status of missions today?
---
There are still unreached nations/peoples to be reached, that need the gospel in their own language communicated, so that some may be saved, churches planted and worship of the true God can take place. This recent statistic is very encouraging. Notice Saudi Arabia and other Gulf Arab Muslim countries and other restricted access countries . . . that's pretty amazing. (I don't know much about the person or organization or church that is affiliated with this web-site, but it looks like an Evangelical organization and church.) The Perspectives on the World Christian Movement course and books gives excellent articles and materials of what is going on in the world today. The Perspectives course has an effective big picture way of understanding large blocks of unreached humanity based on their worldview/religion/philosophy. They came up with five major blocks of unreached people groups. There are many people groups/nations within each of the blocks, based on other issues that make a nation a nation – common culture and language. Not trying to leave out some smaller groups, but this is just an easy way to see the 7-8 major "blocks" of humanity to give you a big picture of the status of missions. 1. The Muslim World – from Morocco to Indonesia and Mindinao in the Philippines, other parts of Sub-Sahara Africa, and growing because of immigration into Europe and the western nations. 2. The Hindu World – mostly India and Nepal 3. The Buddhists 4. The Chinese 5. The Tribal peoples Those are where the most totally unreached people groups exist, but others pointed out the other blocks of humanity that there exists cultures that were once Christian, but now are either nominally "Christian" or totally atheistic-secularistic-materialistic-Darwian-Evolutionary and humanism in world view. 6. The Western/secular world 7. The "Christian" world – that overlaps with the western/secular world – consisting of Protestantism, Roman Catholic, Eastern Orthodoxy – in nominal cultural ways and the part of Protestantism that is Evangelicalism. 8. Latin America – Roman Catholic and nominal Roman Catholicism with secular-western tendencies. In recent years, Evangelicalism has been growing in Latin American countries and peoples who are disillusioned with Roman Catholicism. Many missions emphasis in recent years is on those people groups that are totally without any gospel witness or churches and are in those blocks where it is poltically and culturally difficult to even go and be a witness and preach the gospel to the people, because of government restrictions. Those are known as "pioneer" or "frontier" areas or peoples. Romans 15:20 – I have as my ambition to preach the gospel not where Christ is already named and worshiped and known as Lord. Missions also includes evangelism and teachng and training in other areas, where the gospel has gone and there has been more success for the gospel. (like Sub-Sahara Africa and South Korea, for example.) One of the most exciting new trends in the last 30 years, is that other nations and countries that used to be the mission fields are now sending out missionaries to other unreached peoples. This is especially true of South Koreans and Latin American missionaries from countries such as Costa Rica, Guatemala, Honduras, Mexico, Brazil, Venezuela, and Argentina. Many South Koreans and Latino missionaries can go into countries that do not allow US Citizens to go, especially in the Muslim World. Another issue that relates to the status of missions today is that there are many challenges that are grievous, such as the exporting of false doctrines and heresies through some "missions" efforts, such as the "Word of Faith" Movement or "Name it-claim it" prosperity teachings or Health and Wealth "gospel", which is not really the gospel in any Biblical sense. These false teachings are causing shame and the name of Christ is blasphemed because of them. (The Trinity Broadcasting Network – TBN – Paul and Jan Crouch, the late Kenneth Hagin's teachings and books, Kenneth and Gloria Copeland, Joel Osteen, Benny Hinn, Creflo Dollar, Joyce Meyer, Paula White, Jesse DuPlantis, Fredrick Price, to name a few.)
---
How should we meaure missions?
---
This is a very good question! Ultimately only God knows how He is measuring when a people group or nation is "reached"; and when "the full-ness of the nations" has come in. (Romans 11:25) Every culture still has lost people in them, even those that are considered "reached", that have a substantial among of believers and churches. One way to see the world is the reached vs. the unreached. Another way is too divide up the world into the categories outlined in one of the previous articles. (see here) Is a previously unreached people group reached after they have one convert? What if a country or people has a few disciples, but they are scattered, persecuted, and don't really have any churches yet? What if an unreached people group has a few house churches, but cannot really do much yet by way of influencing their culture and society for the gospel? Some mission organizations said that a people group is reached when they have the resources in their own local churches and leadership to reach out to their own people without foreign missionaries doing the work. That's a good practical definiton. Another problem is that some missions statistics see the western world and countries that were previously "Christian" in culture, and so, they are considered "already reached", but that is not accurate, either. Every generation is responsible for the Great Commission. We cannot say that Turkey has already been reached, just because in the past that land had the gospel. The people of the days in the New Testament and first 800 years that lived there were not Turks. They were Byzantine Greeks, Galatians, Phyrgians, Armenians, Romans, Cappodiacians. The Turks started coming there in the 900s AD and defeated the Byzantine Empire at the battle of Manzikurt, near Van in 1071 AD (in the east near the border with Iran today). The Arabs had converted the Turks to Islam in the 900s and they became the military force for the Muslim world soon after that. The Turks originally were from Central Asia, areas today known as Turkmenistan, Azerbaijan, Uzbekistan, Kazakhistan, and Kirgistan. Some zealous evangelicals emphasized just evangelism into pioneer areas too much, (the gospel of the kingdom must be preached as a testimony in all nations" – Matthew 24:14) without sound teaching, and taught things that seemed as if they were saying, if one person gets saved in an unreached people group, then that group is "reached". That doesn't seem right. Also, some people emphasize evangelism over discipleship and teaching and that is not right either. The nations must be discipled and taught well. (Matthew 28:19) The Greek of Matthew 28:19 does not mean, "disciple a few people in each nation", rather it means "disciple all the nations" – each nation is to be discipled with sound evangelism and teaching. Some groups and churches invoke Matthew 24:14 as if we can, by our missions efforts, actually bring about the second coming of Jesus. I don't think that is right either, since God is sovereign and only He knows when all the elect will be saved; but it is proper to show that the reason why Christ has not returned yet is because there are still many people out there in all nations who have yet to repent, and who will repent when the gospel is preached to them. (2 Peter 3:8-15)
---
What can I do to advance the cause of mssions?
---
1. Be informed about what the Bible says about missions. (start with those articles before this article) 2. Read good books on the Biblical theology of missions. John Piper's Let the Nations Be Glad Tom Wells "A Vision for Missions" Perspectives on the World Christian Movement, by Ralph Winter and Steve Hawthorne 3. Read good missionary biographies. From Jerusalem to Irian Jaya by Ruth Tucker – a great overview of the most well-known that were recorded missionaries in history. Shadow of the Almighty by Elizabeth Elliot Peace Child by Don Richardson Eternity in their Hearts by Don Richardson Brutchko by Bruce Olsen Faithful Witness: The life and ministry of William Carey – by Timothy George The Challenge of Islam by Charles Marsh 4. Make Matthew 9:37-38 a more regular part of your prayer life. "Lord ! send forth more laborers/workers/missionaries to . . . . a certain country, or a certain people group"." And with that prayer, a proper attitude of availability and service is "and Lord, I am willing to go!" 5. Get the book, Operation World and really use it – and pray for countries and people groups and look up (google!) what is going on in different counties and people groups. 6. Pray for specific missionaries in your church. 7. Get a world map and learn about the world and pray for different countries when you hear about them in the news. 8. Give financial gifts to biblical missionaries and missions through your local church and beyond, if your church does not support missionaries yet.
---
How can I help my church get more involved in missions?
---
Be an example of godliness and humility first. Don't go overboard in zeal in trying to get everybody to be a missionary or condemn people because they don't have the same intensity and zeal for missions that you do yet. Being too intense or putting a guilt trip on people is not the way to go; it turns people away. Pray for your church leadership. (Pastor, Elders, deasons, staff) Share small bits of information in an encouraging way. Study the previous articles in this series and the other ones, and what the Scriptures say, and read some books recommended here. If you share the vision for missions with the leadership in a godly way, be prepared to be the one who will lead the charge when an elder or pastor says, "You know, you are right; why don't you do ______________ ? Do what? Things like a. start a prayer group for missions. See practical suggestions here. b. Start a bible study or Sunday School class on the Biblical basis for missions, using John Piper's Let the Nations Be Glad! or Robertson McQuilkin's The Great Omission or the Perspectives course. c. lead a short-term missions group d. Start a missions conference e. Report on a missionary biography in a Sunday School class. f. investigate some career missionaries that are like-minded in doctrine that your local church would be open to supporting. g. Get advice from other like-minded churches that have a missions program or support missionaries. h. Ask Propempo to help you with questions you may have. See the contact info for David Meade. David has counseled many churches, pastors, and leadership of local churches in starting to get some kind of a missions program started.
---
How much does missions cost?
---
1. Time – whether praying, or sending or going – all three take time 2. Treasure = money – those that stay home and support missions, it cost them in sacrificial and regular giving, but true believers want to worship the Lord through giving and want to grow in their giving to spread the kingdom of God. (see 2 Corinthians chapters 8-9) 3. For those who go – it can take a toll on health; there is suffering; there is the cost of being mis-understood by our own culture and thought "weird" (missionaries are different, let's face it); and it costs the toll it takes on our children and them growing up in different cultures, etc. and family and for some, God calls them to martrydom – like John Wycliff in getting the Bible into English in the late 1300s and Jim Elliot and Raymond Lull, who were stoned by Muslims in North Africa in the middle ages. It could cost you your life – Luke 9:23; Luke 14:26-33 Read and meditate on this on what Jesus said about discipleship and following Him – and this is not to be a missionary – this is to just be a follower of Jesus – a disciple! The big issue is not "missions", but if more church goers were true disciples, more disciples would be going to the mission field and supporting missions, because they would be surrendered to whatever the Lord wants in their life. Discipleship means that all other relationships are secondary to Jesus 26 "If anyone comes to Me, and does not hate his own father and mother and wife and children and brothers and sisters, yes, and even his own life, he cannot be My disciple. Discipleship means I surrender my own rights to run my own life: 27 Whoever does not carry his own cross and come after Me cannot be My disciple. 28 For which one of you, when he wants to build a tower, does not first sit down and calculate the cost to see if he has enough to complete it? 29 Otherwise, when he has laid a foundation and is not able to finish, all who observe it begin to ridicule him, 30 saying, 'This man began to build and was not able to finish.' 31 Or what king, when he sets out to meet another king in battle, will not first sit down andconsider whether he is strong enough with ten thousand men to encounter the one coming against him with twenty thousand?32 Or else, while the other is still far away, he sends a delegation and asks for terms of peace. Discipleship means surrendering up all our possessions to the Lordship of Jesus: 33 So then, none of you can be My disciple who does not give up all his own possessions. Luke 14:26-33 4. But normally, the cost of sending a missionary couple or single or team to another culture will depend on the economy and situation of that specific culture and country. Right now, Japan and Western Europe are probably the most expensive places to live, but Africa and other parts of Asia and Latin America are less expensive, generally.
---
What is the history of missions?
---
The history of missions is the history of how the gospel spread and how churches were established into new cultures and countries and people groups and the set-backs and defeats and victories and the struggle of seeing the gospel take root in other cultures. Also, see my other article at Ken's Blog on "Why is church history important to missions?" There are different ways of looking at the history of missions, or categorizing periods and movements and chronological events. Ralph Winter has a very effective way of understanding a basic outline of the history of missions in how the gospel went into new large "cultural basins" or in some cases, how it did not advance. (in the Perspectives on the World Christian Movement text and course) Winning the Romans (30-400 AD) – the church grew under persecution until 312 AD, Constantine's Edict of toleration. Theodosius (380-392 AD) was the emperor who made Christianty the official state religion. Also, the Armenian people accepted Christianity as their religion in the year 303 AD by the decree of a king. But it takes individual witnessing and faith for true conversion to take place. There is a vibrant Armenian Evangelical community today in Armenia and Turkey and Iran, although most Armenians today are very nominal. Winning the European Tribes (400-800 AD) (commonly called the era of the Barbarian Invasions of the Roman Empire like the Goths, Franks, Visi-Goths, Vandals, Britons, Scots, Irish, Angels and Saxons and other Germanic and European Tribes. They invaded the Roman Empire and missionaries were also sent out and these European tribes became Christian in culture. This laid a foundation for the basic Christian culture of most of Europe. Some of the missionaries, like Ulfilas, who went to the Barbarain Goths, were Arian in there theology, and they needed to be discipled in correct doctrine. (Arian means, they followed the theology of Arius, who was a heretic condemned at the Council of Nicea in 325 AD. Arius taught that Christ was not the eternal Son, but the first creature that God the Father created. Arius said, "there was a time in the past that the Son did not exist." The Council of Nicea condemned him as a heretic and Athanasius, Ambrose, Augustine, Hillary, Jerome, the Cappadocian fathers, all wrote and taught against this ancient heresy. Today, the Jehovah's Witnesses have a similar theology as the ancient heretic Arius. Islam invaded and conquered the Middle East Byzantium Empire, North Africa, Spain, and the Persian Empire. (634 – 722 AD; and into the 800s) The Church as a whole had "left its first love" (see Revelation 2:4-5) and did not reach out and allowed false doctrines to eclipse the gospel; so God allowed Islam to conquer many areas that were thriving Christian centers and cities in the earlier centuries. Winning the Vikings (800-1200 AD) – Scandanavian peoples invade Europe and come into contact with Christianity, at minimun in a cultural encounter and with a middle ages Roman Catholic theology. Many Vikings killed the men and took women as their wives, and many women spread Christianity into the Vikings cultures through a quiet and submissive character and faithful witness when the men became curious to their godly behavior. (as in 1 Peter 3:1-6) The Crusades (1095-1299 AD) – was obviously NOT a missionary strategy but because the church was unified with the European governments and military force, the Muslims got the impression that the Church of that day was trying to convert them to Christianity. The bitter results of the Crusades still lingers in the Muslim world today. The Crusades was a mixture of the "just war theory" and Roman Catholic theology of relics and pilgrimmage visiting and penance and gaining forgiveness through the indulgence system and getting people out of purgatory -theology, by fighting the Muslims. It was not a good testimony at all, though from a "just war" theory or self -defense perspective, some aspects of it were understandable, as the Muslims did start the process in their Jihad conquests in 634-722. Winning the Muslims? (1200-1600) is not really accurate, (hence the ?), because there really was not any outreach to Muslims, except for 2 famous people – Francis of Assissi and Raymond Lull. But this 400 year period reflects the last century of the Crusades (1200-1300) and the Suljuk and Ottoman Turks who attacked Constantinople and eventually conquered the city in 1453, renaming it Istanbul. The Ends of the Earth – (1600- today ) – this reflects the Protestant Reformation and the great Century of Revival movements and missions efforts of 1792-1900s Coastlands – 1792-1900s– establishing gospel outreach in coastal cities – for example, William Carey in Calcutta, India and Adoniram Judson in Burma were great pioneers Inlands -1800s – 1900s – going deeper into the countries beyond the coastal ports and cities – for example, Hudson Taylor in China, Lottie Moon in China, David Livingstone in Africa; Early 1920s to 1960s – William Miller in Iran, and Samuel Zwemer in Arabia, Iraq, Bahrain, Egypt. Unreached people groups – 1930s to today – Donald McGavran was a pioneer of the concept of the ethnic people groups (The Biblical meaning of the word "nation" (ethne – as in "ethnic") that are within political boundries/countries and spread over several political boundries that needed the Scriptures in their own language and churches in their own cultures. Cameron Townsend founded Wycliff Bible Translators and set the foundation for translating the Bible into many more languages that needed them so that the gospel could spread in those cultures as they heard the word preached and taught when the Bible was in their language. Romans 10:13-15 – "how shall they hear and believe without a preacher?" This basic outline is derived from Ralph Winter's articles in the Perspectives on the World Christian Movement course. The Planting and Development of Missionary Churches
---
How can I learn more about missionaries of the past?
---
See the previous blog articles on reading good missionary books, and see the recommended reading section of Propempo's website. Read good missionary biographies. One of the best overviews of missions history that is based on short articles of real life missionaries is From Jerusalem to Irian Jaya, by Ruth Tucker. Shadow of the Almighty: The Life and Testament of Jim Elliot (Lives of Faith) Filling up the Afflictions of Christ, by John Piper : The Cost of Bringing the Gospel to the Nations in the lives of William Tyndale, Adoniram Judson, and John Paton. About William Tyndale and the risks and sufferings he endured to get the Bible translated into English (he was executed by those who submitted to the Roman Catholic Church at that time); and about Adoniram Judson taking the gospel to Burma, and about John Patton taking the gospel to cannibals on the New Hebrides Islands.
---
How can I learn more about present-day missionaries?
---
There are two basic kinds of missionaries in the world today: 1. Those that serve in the areas of the world that are open about their activities and those countries do not mind them being in their country, and give their permission to be there under a missionary visa. It is easy to find out about these kinds of missionaries, if you know of them and how to get information about them – find a like-minded local church that supports missionaries, and search on the links below. 2. Those that serve in areas of the world that are "closed" or "restricted access", meaning the government does not allow missionary visas, so they have to find creative ways of getting legally into those countries, by teaching, setting up a business, operating on a tourist visa for a while, etc. This includes the Muslim World, the communist world (N. Korea, China, Cuba), the Hindu World, and most of the Buddhist world. Other areas are at various levels of restrictions and / or openness. There are other Evangelical churches that support both kinds of missonaries. Search and find a like minded / doctrinally sound local church in your area or city or state that supports missionaries. 3. Contact some good Evangelical sending missionary agencies for information: Most missions have very informative websites and allow you to sign up for free newsletters and periodicals. Here are just a few with think are worthy of your consideration. Many more can be found through Missio Nexus. Pioneers International Mission Board of the Southern Baptist Convention Christar OMF Worldteam TEAM (The Evangelical Alliance Mission) Biblical Ministies Worldwide Mission to the World Individual missionaries at F.I.R.E = Fellowship of Independent Reformed Evangelicals

---
---
Connect
How can I begin to get involved?
---
At the beginning of the inquirer path, you probably started this inquiry because you have a subjective heart desire or burden or vision for missions; and are wanting to explore how you can be involved. Along the way in this Inquirer path, God is either confirming your desires and vision, or causing your desire or interest to lessen. This desire in the heart or burden or vision talk is highly subjective, so it is important to have more than just a deep desire or zeal or burden or vision for missions. The way God leads His people is usually by taking more objective small steps along the way, and the Lord will usually guide through means of you walking with the Lord in prayer, the Word, and the counsel of your local church elders/ pastor/ leaders, and circumstances as you take deeper steps of obedience. This is basic Christian guidance. "In all your ways acknowledge Him, and He will direct your path . . . (Proverbs 3:5-6) You would not be reading all of this material if you were not interested in the subject. So, it is important for you to take some objective steps of obedience in the context of your local church with counsel from your elders / leaders / pastor as you grow. God usually guides us further as we take steps of obedience. Just as a boat or canoe cannot turn to the right or left unless it starts moving, the Lord doesn't guide people today unless we are walking with Him and obeying Him and reaching out where we are now. You cannot suddenly become an oversees missionary in another culture if you have not been witnessing to people in your own culture first. 1. The easiest and most basic thing to start with is praying and forming a prayer group for missions. 2. Make Matthew 9:37-38 a regular prayer. Be willing to be the answer to that prayer for the Lord of the harvest to sovereignly raise up and send out more workers into His harvest. 3. Find out who your local church supports as missionaries and seek to get their prayer and news letters and find out thier needs and burdens and pray for them. Get their photo prayer card and prayer for them around the breakfast or dinner table with your family. 4. Get the book, Operation World; There is also link here, Operation World , but you have to click on "World Evangelization" to the right; and use it in your prayer meetings. 5. Google unreached peoples and countries and learn more about them and pray for them. 6. Pray for urgent and critical areas of the world that are in the news. Such as right now (July of 2013) – pray for Syria and Egypt and the upheavals there – civil war in Syria; coup in Egypt. Pray for Iran and the persecuted church in Iran and their threats of nuclear ambitions. Pray for China and their growning economic and political power, that the gospel would penetrate even more into their culture. Praise the Lord for the many underground and house churches there that God has given fruit to. Pray for their spiritual growth. Pray for Turkey and the recent protests and struggle with secularlists vs. Islamists. Pray for Tunisia and the struggle between secular forces and Islamists types there also. Pray for North Korea. You can google all of these areas and begin to learn about the people that live there and their culture and history. 7. Ask and inquire about short-term vision trips and what all is involved in that. See the list of missionary organizations and missionaries in the previous articles. 8. Share your vision and desire with your pastor and / or elders – ask them to pray for you and your vision. 9. Use your gifts in the local church you are a member of – be a servant. Even the apostle Paul and Barnabas served and taught in the local church in Antioch for over a year (Acts 11:26) before they were called and confirmed and sent out as missionaries. (Acts 13:1-4)
---
What options are out there?
---
By now, if you have worked through all the previous articles, read books, studied Scripture, and are praying regularly for the Lord's guidance, and explored issues with other missionaries and mission agencies, and shared your desire to be involved in missions with your pastor/elders/church leaders, then as you pray and abide in the Lord and His word, and are sharing your faith in your own culture, some options will probably present themselves to you, based on your life situation, God's sovereignty, your local church, and where you are in your walk with the Lord. Different mission agencies and missionaries that you have gotten to know may be surfacing in your heart and mind that you could explore. (see previous articles) A certain people group or lanugage or country or area or general focus of a burden for people of a certain religion (like Muslims or Hindus or Buddhists; or secular atheists in Europe and Russia) may be surfacing in your heart and mind that you could explore, with your local church and pastoral leadership. (See Acts 13:1-4) If you have not talked to your elders/pastor/local church leaders, that is the place to start now. If you are not a member of a local and Biblically sound church, you need to be a member of a local church first. the local church is God's method on this earth in history of sending out missionaries and being salt and light in this world. (Matthew 16:16-20; 18:15-20; John 20:21-23; Revelation 3:7-8; 1 Peter 2:1-10; Romans 12; Matthew 28:18-20)
---
How do I relate to my church?
---
See the previous article. (How can I begin to get involved?) See also this earlier article. (How do I help my church get more involved in missions?)
---
What does it take to go to the mission field?
---
Prayer Walking with the Lord, abiding in the vine – John 15:1-16; abiding in His word (John 15:7; John 8:31-32 – being a disciple; living a holy life, evangelizing where you are.) Holiness – see Hebrews 12:14 – "without holiness, no one will see the Lord" If you are not sharing your faith in your culture, what makes you think that will change when you get on a plane and go to another culture and have to learn another language, etc.? Local church counsel and confirmation and sending out. (Acts 13:1-4) Time Patience Raising support. (money & more prayer partners and most likely a team of several churches that are committed to you.) Accepting God's sovereignty along the way as you raise support and move forward. Sharing your vision with other Christians and churches. Also teaming with others – no one should go alone – the apostle Paul was not alone; he had his team – Barnabas, Timothy, Silas, Luke, Sosthenes, John Mark, others. (and the Bible shows us the reality of missionary team conflicts and changes in the personnel – Paul's conflict with Barnabas and John Mark – so don't be surprised. Perseverance
---
What should I do next?
---
If you are confirmed by a local church and leadership and they have officially commissioned to "send you out", as in Acts 13:1-4, then you can start, depending on where you are at in the issues of deciding on where to go; what people or country, and what mission agency to join. These are the issues you have to work through. What people or country or religion ? What is my role/gifts/desires? What mission agency to join? What team to join with? (maybe you will join with other like minded believers who are with another mission agency on the field, and your church and mission agency will have to work out how you will partner with each other. Maybe you have the vision and gifts to actually start a church planting team and lead one to another culture! – talk to your pastor/elders and church leaders and explore the possibilities.
---
Can I just start doing things?
---
This article assumes you have been walking through the previous "Inquirer" on the "Paths in Missions" articles. If you just stumbled on this article without reading the others first, you probably want to read previous articles for context. Check them out! If you have a desire for involvement in missions, and you don't think your church is doing enough in missions, you don't just "start doing things" to try and get the leadership to "get on board with missions" (except for walking with God, obeying Him, sharing your faith) - rather study and mediate on these passages (and in the previous articles), with a humble, prayerful attitude for your church leaders, and present your missions desire to your local church leaders; they "keep watch over your souls" - share with your paster, elders, and/or mission leader your vision and desire for missions. Of course a godly pastor is going to agree with what the Bible says about missions and evangelism, but the rest of us have to realize that many times a pastor or elders just don't know what exactly to do; or are already very busy; and if you start offering your ideas in humility - get ready! - they may ask you to start "doing things"! If you are not involved in some kind of service/ministry in the local church, you need to start there with the church's guidance - start serving with a humble attitude. (See Acts 11:26; see also Ephesians chapters 3-4; Romans 12;1 Cor. 12; Galatians 5:13-26; 1 Peter 4:9-11) Acts 13:1-4 is key:
It was a church. (Acts 13:1)




It was a specific local church - the church at Antioch (Acts 13:1)



The leaders and teachers and prophets (Acts 13:1) (apply to preachers and pastors and elders, who are to be able to teach of today - see 1 Timothy 3 and Titus chapter 1 for qualifications; along with Acts 20:17-28 and 1 Peter 5:1-6)

Paul anf Barnabas were teachers/prophets in the group, and submitted to those teachers and prophets, leaders of the church in Antioch. (13:1)

Paul and Barnabas first served in the local church and waited and prayed and worshiped the Lord regularly with the church, gathered before the Holy Spirit who guided them to be sent out. (See Acts 11:26 and 13:1-4 together)

They were regularly meeting and worshiping the Lord, with prayers and fasting for guidance. (Acts 13:2-3)

The Holy Spirit spoke and guided them as they prayed and served and were under local church leadership. (Acts 13:2)

The church laid hands on them and sent them out. (Acts 13:3)

The Holy Spirit sent them out. (Acts 13:4)

So, we see the Holy Spirit does not send people out unless they are first confirmed and approved of by a local church. (Acts 13:1-4)
---
---
Commit
What's involved in a personal commitment to missions?
---
We are considering the issue of someone who has a deep desire and conviction of being a missionary to another culture, and wants to learn their culture and language in order to get the gospel into their culture. A missions commitment is like a pastor's or elder's commitment to becoming a teacher or local church leader – pastor-teacher-elder. It starts with a desire and grows into a conviction and commitment and is confirmed by the external call of a local church ordaining them to start a church in a new area or by a local church calling them to become their pastor. 1 Timothy 3:1 says, "If any man aspires to the office of an overseer, it is a fine work that he desires to do." An overseer (?????????? = episcopais or "bishop") is the same office as an elder (Greek: presbuteros – ??????????? ) Each local church should have a plurality or college of elders or council of elders (Acts 14:23; Titus 1:5-7), and the Bible teaches that all elders should be able to teach the word. ( 1 Timothy 3:2) and the elders do the work of shepherding/pastoring (Acts 20:17, 28; Titus 1:5-7, 1:9; 1 Peter 5:1-5 – "I exhort the elders . . . shepherd (pastor) the flock of God – shepherding means feeding the sheep spiritual food, praying for them, discipling, counseling, and administering church life and church discipline if necessary. (Matthew 18:15-20; 1 Corinthians 5, Titus 3:10) A missionary/ evangelist also starts with an internal desire and conviction the same way the pastoral ministry does. There is a godly ambition to preach the gospel not where Christ is named. (Romans 15:20-21) It is our conviction at Propempo that the sign-miracle-revelation gifts ceased with the apostolic age, and the closing of the New Testament canon, which happened when the last book of the NT was written, whether it was the book of Revelation or the little book of Jude. Jude 3 says that we are to earnestly contend for and defend "the faith that was once for all delivered to the saints", so that verse may be a hint at the closing of the canon. But that does not mean that God doesn't do miracles or heal anymore; He certainly does, sometimes; and He uses our prayers. The office of apostle ceased with the death of John, but a "sent one" as a missionary-evangelist-church planter continues. The gift of prophesy also ceased with the closing of the canon of Scripture, but it is possible to see an application of that gifting today as preaching that is powerful and takes the written word and preaches it with conviction, speaking forth the word of God clearly, rebuking sin. The gift of tongues in Acts 2 and I Cor. 14 seem to be real languages in different people groups in the apostolic age. Could it be that when Paul speaks of "earnestly desiring the greater gifts" in 1 Cor. 12:31 and 14:1, that he is alluding to the teaching gifts of preaching and teaching in extending the gospel into new territories? Since the sign-revelational-miracle gifts have ceased, the teaching and preaching and church planting gifts in evangelism and teaching seem to be the greater gifts that lay foundations in new areas and build up the church. The application for today to be "zealous for the greater gifts", since apostles and prophets have ceased, is for believers today to honor and be zealous for the written word of God to be read, studied, meditated on, honored, preached, and interpreted properly and lived out in holiness and godliness. The greater gifts are in that context in the list, first apostles, then prophets, then teachers; so they all point to the honoring of the written word and teaching that word with integrity. At the same time, James 3:1 says, "Let not many of become teachers, for you know that you will incur stricter judgement." So there is a balancing principle that weeds out people who delude themselves or don't have the perseverance to stick out the hard work of ministry in missions, evangelism, pastoral work, church planting, and counseling and church discipline. It is very hard work and taxing on the emotions; it is heavy in dealing with spiritual issues and men and women's souls and eternal issues of heaven and hell. The inner heart – conviction is a subjective thing. Any one can be deluded to thinking they should be a missionary and "save the world". So, it needs the external call of the local church to test and confirm the inner calling. (Acts 13:1-4) Paul said, "Woe is me if I do not preach the gospel" – I Cor. 9:16 Usually, someone who is really "called" by God to be a missionary, will have such a strong conviction and commitment to going that they will do all they can to get there – they will seek the Lord, seek to live holy so as to not become disqualified (1 Cor. 9:27) and be submissive to their local church leadership along the way and persevere in the time it takes to actually get to the mission field. Also, see the article, "thoughts on the missionary call". If you are interested in exploring the issue of the miracle sign gifts controversy and debate between Christians, there are 2 on line debates that are very helpful. 1. One is between a Charismatic (Dr. Michael Brown) and pastor who holds to the ceasationist position, the position that we believe in here, Dr. Sam Waldron. 2. Another is between Dr. Wayne Grudem, a Reformed Continualist vs. Pastor Ian Hamilton. Both of these debates provide the arguments for both sides of this issue. In our opinion, Dr. Waldon and Pastor Hamilton do an excellent job of articulating the right position on the miracle-sign-revelational gifts.
---
Who should I tell about my commitment to missions?
---
Since the teachers and prophets of the local church in Antioch in Acts 13:1-4 were over Paul and Barnabas and they were serving in the local church (Acts 11:26) first, for over a year, and they prayed together, worshiped together, and fasted together there in Acts 13:1-4, you should tell your pastors/elders/church leaders and share your vision with them and seek to get their prayers and counsel about your commitment and convictions for missions.
---
How does my commitment to missions relate to my family?
---
If you are married, you have to act and move forward as 'one unit" / unified / as "one flesh"; and talk about it together, read scripture together, discuss the issues together and take the next steps together as "one unit" or as the Bible says, "one flesh". (see Genesis 1-2 and Ephesians 5:21-33)
---
How does my commitment to missions relate to my church?
---
Certainly, you can become a missions advocate and activist in your church. Perhaps God has stirred your interest in missions, in part, to bring you into a supportive role or get involved in some way. If your church has a missions committee or team or board, find out who they are and how they operate. Maybe you could help with some of the work of the missions team. If your church does not have a functional missions group, the Lord may use you to get one started. Come back to this page for future additions of comments, links, and downloadable resources.
---
How can I encourage my friends to commit to missions?
---
One of the best ways to start is simply to begin with prayer and Bible Study on the subject of missions in the Bible. Initiate a missions prayer focus, once a month. Supply information for a special prayer for missions or missionaries in your Sunday School class, Adult Bible Fellowship, small group, or wherever you are active in meeting with other believers. You might want to launch an elective class or meeting focused on missions. There are lots of resources, DVDs, books, etc., around which you could form a study group to talk and pray about missions issues. Take your friends along to hear a missionary speaker or attend a missions conference. Give simple, well-done materials to your friends to encourage and inform them in missions. Invite a missionary to give a presentation at your home to a group of your friends and acquaintances. Come back to this page for future additions of comments, links, and downloadable resources.
---
What if I want to change my commitment to missions?
---
God is sovereign! Nothing takes Him by surprise. And, He will accomplish all His purposes. If you must change or back away from commitments to missions, just be sure your motives are right and you are seeking to please the Lord. He will use you and your connection with missions in the future. Your interest, involvement, and growth in missions will not go unused. Come back to this page for future additions of comments, links, and downloadable resources.
---
How long do I have to commit to missions?
---
Many people ask this question, but if a person is a true believer, you are a disciple of Jesus Christ and you have surrendered to Him as Lord and you are His slave. (see John McArthur's excellent message, and book, "Slave") You want to follow Jesus for the rest of your life, whether you are in ministry overseas, or in ministry in your own country/culture, or you are a just an average Christian in a local church who shares in the missionary vision and prays for missions, but has a full-time job and family and cannot spend as much time in missions issues as you might like. Sometimes God changes our circumstances and God's providence change our status from being overseas to coming back home to the USA or your home country/culture. If you are surrendered to Christ as Lord, don't worry about the question, "how long do I have to commit to missions?" Don't even ask the question. Just follow the Lord and abide in Christ, the true vine, every day. (John 15:1-16)
---
---
Grow
What more can I learn about missions from the Bible?
---
You can always be growing in your knowledge of missions from the Bible. Start with Scripture and the articles on the Biblical basis for Missions here at Propempo and keep working through them as you read the Bible from Genesis to Revelation. You could study books along with the Scriptures, such as: Let the Nations Be Glad, by John Piper A Vision for Missions, by Tom Wells The Great Omission, by Robertson McQuilkin Perspectives on the World Christian Movement, edited by Ralph Winter and Steve Hawthorne (This book is a text-book of many articles on missions issues and is also a course that runs about 15 weeks, that is offered in local churches all over the world. Visit the Perspectives web-site to find a course near you.
---
How can I be a better witness?
---
The most important principle is to first be walking with the Lord in love and holiness and character (Galatians 5:13-26) and be growing in your relationship with Him – abiding in Christ, who is the true vine – John 15:1-16. A holy and godly character gives you credibility when you open your mouth and witness that Jesus Christ is Lord and He is the one who has changed your life. But witnessing is not only in good behavior, you have to open your mouth and testify that it is the Lord who has changed you and give glory to Him. If you never open your mouth, then people will think you are good because of yourself and your own morality and that is not giving glory to God. Rather that is giving glory to self.
---
How can I pray for missions better?
---
Learn about the Unreached people groups and pray for them – see here. (The Joshua Project) Also, the book, Operation World is very helpful. Look around at the other resources that we recommend, and read and study and apply to how you pray for missions and missionaries. Add Scripture, especially the Psalms and New Testament passages into your prayers and pray that God will raise up laborers for the different fields and people groups – Matthew 9:36-38. Pray for the gospel to go forth and spread rapidly and that the Word of God would be honored – 2 Thessalonians 3:1-3, and for protection for the missionary from evil men. We can ask God for protection and boldness and wisdom in dealing with certain people and areas that are extra dangerous (Islamic terrorism areas, war-torn areas – God gives us wisdom on how to be balanced. (name the country or area or people group and missionary that you are praying for. Lift the specific area, people group, and missionary to the Lord in your prayers.) Get a list of all the missionaries your church supports and pray for them, one a day or every other day, or some kind of regular schedule. You could walk through Colossians 1:9-13 or Ephesians 3;14-21 in your prayers for them. Pray for missionaries and their boldness and holiness and for their spiritual warfare against demonic forces – Ephesians 6:10-20. Here is an excellent web-site called "Prayer Cast" that has a synopsis of countries, people groups, religions, and videos of scenes from that particular country or people group or religion, and usually a national believer leads you through praying for that country. You may not agree with some of the side remarks or theology that some of these Christians make, but the point is to gain a heart of praying for different areas and peoples.
---
How can I pray better for missionaries?
---
Get on some missionaries prayer/newsletter list and email lists and pray for them and thier requests as they send them to you. Get one of their family prayer/photo cards and bring it out at dinner or breakfast and lift them up in prayer at meal times. One can always pray some Scritpure passages for missionaries, using passages like: Colossians 1:9-13 Ephesians 1:15-23 Ephesians 3:14-21 Ephesians 6:10-20 Philippians 1:9-11 Acts 4:29-31 2 Thessalonians 3:1-3 Psalm 43:3-5 Psalm 143 Psalm 55 Psalm 56 Psalm 57
---
What can I do to help missionaries?
---
This book, Serving as Senders, (click under "Missionary Care" to the right) gives lots of excellent ideas on how to help missionaries. Pray for them, encourage them in their work; one could give to their ministry; but don't overwhelm them with too many emails. (smile)
---
How can I learn more about missions?
---
Certainly, we would encourage you to read and explore more from the resource section at Propempo.com. There are plenty of excellent resources available. Many have Internet web pages or links to help you discover those resources. You could also choose a World Religion and do some research on it – like Buddhism, Hinduism, Islam, Taoism, Shintoism, Communism/Marxism and where the majority of people that follow these religions and do some searches on their countries, cultures, and people groups. The Planting and Development of Missionary Churches
---
---
PERSONAL INVOLEMENT
Learn
---
Pray
---
Share Your Faith
---
Support
---
Go Short Term
---
Reach Internationals
---
Mobilize
---
Advance to Local Church Mobilization
---
CHURCH MOBILIZATION
Learn
What is a missionary?
---
So, from that article on "what is missions?", we see that a missionary is one who carries out the work of missions, that is, he or she is "a sent one", a person sent out from a local church (see Acts 13:1-4) in order to evangelize, disciple, and plant churches in another culture, or someone involved in training leaders in another culture, or someone whose role is facilitating getting the gospel into another culture. Romans 10:13-15 – how shall they hear without a preacher? and how can they preach unless they are sent?" This principle is still ongoing, even though the office and special gifting of apostles is not going on today. (see below) So, a missionary is somebody who is preaching and teaching and evangelizing into a new culture / people group that has not heard yet. "how shall they hear?" That is usually also called "pioneer missions" or "frontier missions", going where Christ is not known and worshiped as Lord. (see Romans 15:20-21) There are also missionaries in other cultures where the general culture is "reached", but they still need lots of teaching and discipleship and training of national pastors and help in areas of education and hospitals and technology and relief and development. We saw that the English words "missions", and "missionary", come from the Latin word root of missio, which is a translation of the Greek words for apostle and apostleship. Since there are no more apostles today (see the above article), in the sense of the 12 apostles of Jesus and Paul and his missionary team. (with Barnabas, Luke, Timothy, Silas, John-Mark, etc.), the term "missionary" is a modern application of the continuation of applying the vision of sending out to preach the gospel and the command to extend the gospel into unreached peoples. Usually we say someone is an evangelist who is sent out from a local church in order to reach people in their own culture, or a "church-planter" – someone sent out to a new area to start a church, but in the same culture. In short: A missionary is someone who has been specially trained, called, and sent out, giving their life's work to cross cultures and advance the cause of the Gospel of Jesus Chris.
---
Who are missionaries in the Bible?
---
Typically, if we think of missionaries as those who cross cultural, linguistic, and political boundaries to preach the Gospel and plant churches, we go immediately to Paul and his band of missionaries. Not all of Paul's colleagues were "full time missionaries" in the sense that we think of today. However, there were over 20 individuals who specifically helped or collaborated with Paul in his missionary work. 3 John 5-8 indicates that, by the end of the first century, there were individuals and small teams of people supported by local churches that did missionary ministry across the Roman Empire. Old Testament prophets were sometimes impelled by God to take a message of God's greatness and judgment to other nations, most notably Jonah. Reading the book of Acts and the rest of the New Testament, we see that missionaries in the Bible are the "sent ones" that includes the 12 apostles/disciples of Jesus, Paul, and his missionary team (s), and others who were sent out and went out preaching and evangelizing. See especially Acts 13:1-4. When we think of this question, naturally the issue of the cessation of the apostolic office comes up vs. the sense in which the gifting of "apostle", in the sense of missionary, is still valid today. Pastor Sam Waldron has a very helpful section in his book on the Canon of Scripture, where he distinquishes between 1. the apostles of Jesus Christ – the 12 and Paul, James, Jude. and 2. the "apostles of the churches" – those others sent out by the churches that are not "Big A" apostles who had authority to write Scripture, etc. That is a helpful distinction. Below is an extended section from Sam Waldron's book, which is online on the Canon of Scripture: C. The Other Apostolates 1. The word, apostle, was used to refer to some who were apostles in the same sense as Paul and the Twelve. BAG, the Greek Lexicon, asserts that apostle may refer to a delegate, envoy, messenger, or, perhaps, a missionary. According to its root words, the word simply means, "a sent one." Obviously, such a word could have a broad range of applications. It seems quite possible that it could be used of those who were not apostles in the narrow, official, technical sense in which the twelve and Paul were. Cf. by way of illustration the broader and narrower meanings elder, overseer, and deacon. All have other meanings or applications than to the office which they specifically designate in the church. The biblical usage of apostle shows that it was not restricted to what we may call "Big A-apostles". a. Sometimes the term is used to designate the apostles of the churches. That is, the official messengers, delegates, or envoys of certain, local churches (Phil. 2:25; 2 Cor. 8:23). This usage may explain some or all of the other uses of the term when it does not refer to "Big A-apostles." We might say that these apostles were apostles of the churches not apostles of Christ. That is, they were sent with the authority of the churches and not with the authority of Christ Himself. b. Sometimes the term is used of missionaries. That is to say, those sent out from churches to be gospel pioneers in other places. Notice Acts 13:3; 14:26; 15:40, though only the idea and not the term is present in these passages. It is probably in this sense that men like the following are called apostles. Barnabas is called an apostle (Acts 14:4), but he is not a "Big A-apostle" (Acts 4:36f). Timothy is termed an apostle (1 Thess. 1:1; 2:6), but he is not a "Big A-apostle" (Acts 16:1f.). Silas also is called an apostle (1 Thess. 1:1; 2:6), but it is not likely that he was a "Big A-apostle," (Acts 15:32). Apollos may be called an apostle (1 Cor. 4:9; 3:22; 4:17), but he is certainly not an apostle in the strict sense (Acts 18:24f.). If Andronicus and Junias are designated apostles in Rom. 16:17 (This is uncertain.), it would be in this lower sense. It is possible that such men were termed apostles because of their association with Paul in his apostolate to the Gentiles. This association gave to them, so to speak, a share in his ministry and authority. Notice especially 1 Thess. 1:1, 2:6. Certainly, Timothy and Titus were apostolic representatives. Thus, they were in possession of extraordinary authority (Titus 1:5, I Tim. 1:3; 5:17-20). 2. It is also possible that this term is used to designate others who were apostles in the sense of the Twelve and Paul "Big A-apostles. The references to James, the Lord's brother, may assign a "Big A-apostolate" to him. Notice Gal. 1:19; 2:9; 1 Cor. 9:5; Acts 12:17; 15:6-13; 1 Cor. 15:7. (I am assuming that all these references are to the half-brother of our Lord. I believe this to be the most likely interpretation of these passages.) One may easily interpret such verses as ascribing to James an apostolate parallel to that of Paul. He had seen the resurrected Lord–perhaps like Paul he had been converted by the sight. Perhaps at that time he was appointed to a special apostolate to the Jews like that of Paul to the Gentiles. The reference in 1 Cor. 9:5 to "the brothers of the Lord" may mean that a similar apostolate was given to Joseph, Simon and Judas. Notice Matt. 12:46f; John 7:5; Mark 13:21; Matt. 12:46f; 13:55, and Acts 1:14. D. Conclusions 1. This survey of the usage of the term enables us to make a distinction between a broader and narrower usage of the term in the New Testament. This distinction is clearly demanded by the necessary qualifications insisted in the cases Paul and the Twelve. It may be difficult always to decide in which sense an individual is designated an apostle. Notice the cases of Apollos, Barnabas, James, Jude, and Silas. Yet this difficulty ought not to cloud the basic clarity of this distinction. That there is a line between big A and small a apostles is clear. we simply do not have enough information to decide on which side of the line some `apostles' fall. 2. It cannot be denied that there is some flexibility with regard even to the Big A-apostles. The apostolate is not rigidly restricted to the Twelve alone. (38) The instances of Paul and James establish this. Also, interesting in this regard is the possibility that Paul's intimate associates obtained a kind of apostolicity from him. 3. We must, however, insist on the strict limits of the narrower Apostolate. The qualities of eye-witness; direct, divine appointment; and supernatural powers are absolute necessities to claim an apostolate like that of the Twelve and Paul. These unique qualities point us to the unique, un-repeatable, historically limited identity of the Apostolate. The idealized or symbolic references of the New Testament to the Apostolate (Matt. 16:17; 19:28; Eph. 2:20; Rev. 21:14) likewise suggest, the "closed character" or the "limited identity" of the Apostolate." Sam Waldron
---
What does the Bible say about missions?
---
J. Herbert Kane, missionary and missiologist, wrote the following: "God is a missionary God. The Bible is a missionary book. The Gospel is a missionary message. The church is a missionary institution. And when the church ceases to be missionary minded, it has denied the faith and betrayed its trust." In the Old Testament, when God began to draw a covenant people (Israel) to himself, He was clear that Israel's ultimate purpose was that of blessing the nations and drawing them in to worship him. God's covenant with Abraham included the promise that "in you all the families of the earth shall be blessed." (Gen. 12.3, ESV) He consistently reminds Israel of its Abrahamic mandate to bless all the nations: "It is too light a thing that you should be my servant to raise up the tribes of Jacob and to bring back the preserved of Israel; I will make you as a light for the nations, that my salvation may reach to the end of the earth." (Isaiah 49.6, ESV) God also repeatedly commanded Israel to love the foreigners in its midst: "You shall not oppress a resident alien; you know the heart of an alien, for you were aliens in the land of Egypt." (Ex. 23.9, NRSV) In the New Testament, Jesus' last commands (cf. Matt. 28.18-20 and Acts 1:8) dealt with the disciples' missions of global disciplemaking. Space prohibits an exhaustive treatment of this topic. For more in-depth study, consult Jeff Lewis' God's Heart for the Nations , Every Ethne's Launch course, and the Perspectives course Also, visit additIonal Propempo.com articles below. All of these together give you a good idea of what the Bible says about missions.
---
What does the Bible say about the role of missionaries?
---
The Bible speaks highly of the missionary's role, and clarifies a missionary's main tasks. Is. 52.7 tells us, "How beautiful upon the mountains are the feet of him who brings good news, who publishes peace, who brings good news of happiness, who publishes salvation, who says to Zion, 'Your God reigns.'" Rom. 10.14-15 tells us that it's imperative for missionaries to take the gospel to those who have not heard, so that they may be saved: "How then will they call on him in whom they have not believed? And how are they to believe in him of whom they have never heard? And how are they to hear without someone preaching? And how are they to preach unless they are sent? As it is written, "How beautiful are the feet of those who preach the good news!" Missionaries' main tasks are found in passages such as: Matt. 28.18-20: The goal of missions is making disciples. Acts 1.8: Missionaries are to be witnesses locally and globally. The earliest missionaries' activities, as described in Acts, made it clear that they viewed their main tasks as planting churches among the least reached, particularly in key urban areas. This particularly was the mission of Paul.We're excited about this new online resource! Content is in the process of being created and ported.
---
What is the theological foundation for missions?
---
Whole books have been written on this topic; an exhaustive treatment here is not possible. However, for brevity's sake, Peter Kuzmic, missions professor at Gordon-Conwell Theological Seminary, proposes that several theological themes emerge in the Bible that form a theological basis for why we engage in world missions.
God of the Bible is a missionary God and the Church is God's missionary people.
Missions is at the center of God's divine purpose for the human race, not just something peripheral or added on. (Many theologians refer to this as Missio Dei.)
The Church of Jesus Christ is not the place that collects and conserves people for heaven that functions as a waiting room for the hereafter. The Church of Jesus Christ is God's transformative agent in the world.
Alan Hirsch adds: So a working definition of missional church is a community of God's people that defines itself, and organizes its life around, its real purpose of being an agent of God's mission to the world. In other words, the church's true and authentic organizing principle is mission. When the church is in mission, it is the true church. The church itself is not only a product of that mission but is obligated and destined to extend it by whatever means possible. The mission of God flows directly through every believer and every community of faith that adheres to Jesus. To obstruct this is to block God's purposes in and through God's people." (The Forgotten Ways, p. 82)
Our overarching hermeneutic is a two-way journey between the text and the context, the Word and the world. (I.e., our presuppositions and methods for missions must take into account both Biblical principles, as well as the context in which they are applied.) [1]
George Peters adds: "the end result of missio Dei is the glorification of the Father, Son, and Holy Spirit." (A Biblical Theology of Missions, p.9)

Resources for more in-depth study :

Kaiser, Walter. Mission in the Old Testament: Israel as a Light to the Nations. Peters, George, A Biblical Theology of Missions Ott. Craig, Encountering Theology of Mission: Biblical Foundations, Historical Developments, and Contemporary Issues The Perspectives Reader contains a section on the Biblical basis and theology of missions.
---
What are the qualities of a good missionary?
---
No one will have all the qualities of a good missionary, but some ideal characteristics include : Grace orientation: the ability to extend grace widely, forgive as Christ forgave us, and forbear others' sins when possible. This is driven by an acute awareness both of the depths of one's sin as well as the love of God that drove so great a forgiveness on the cross. This includes the ability to see the best in difficult people, places and situations. This ability will deepen your effectiveness with both your team and lost people. Flexibility: the ability to adjust expectations of people and situations whenever possible and necessary, so that others can be served, and Christ's Kingdom advanced. Servanthood: a willingness to do whatever needs to be done, and to be a tireless worker behind the scenes without needing any credit. Learner: the conviction that one can always continue learning in one's life situation, and a desire to do so. Love for people: a genuine compassion that results in self-sacrifice so that others may come to know Christ, and know His abundant life. Perseverance: Consistent faithfulness in the ministry, driven by the certainty that only God produces fruit, and your ministry may be the preparation for the fruits harvested by future generations. Qualities of a Faithful Missionary 2 Timothy chapter 2, verses 1-10 As Paul was sent out from a local church (Acts 13:1-4), The qualities here include : 1. Serving in the local church first – Acts 11:26 2. Being submissive and accountable to local church leadership – Acts 11:26; Acts 13:1-4 3. Being tested and having the same qualities as elders/pastors/teachers/overseers are required to have. ( 1 Timothy 3, Titus 1, 1 Peter 5:1-6) – sound in doctrine – able to teach, able to refute false doctrine, godly character, "one woman kind of a man", godly marriage, children are not rebellious, hospitable. later he writes to Timothy at the end to be faithful. Writing from jail in Rome (2 Timothy 1:17) for Timothy to suffer for the gospel in the same way that he has as an evangelist and missionary. 1. Dependent – 2 Timothy 2:1 a. Weak within Himself. 2 Timothy 2:1, John 15:4-5; Zechariah 4:6 This weakness causes us to be humble and develop a vibrant prayer life and life of meditation in the word of God – the Scriptures. 2 Corinthians 2:16 "Who is Adequate for these things?" 2 Corinthians 3:5 Psalm 131 "Things too wonderful for me" – rest in God and His Sovereignty and realize there are some issues that come up in ministry that we don't know the complete answers to. b. Strong in Grace – 2 Timothy 2:2 – constantly going back to the source, Christ Himself, the Scriptures, meditation, and prayer, local church fellowship, accountability, and teaching. John 15:1-16 Psalm 1 Psalm 119 Jude 3, 20-25 Acts 2:41-46 Acts 11:26 Acts 13:1-4 Acts 14:21-23 Acts 20:17-35, I Timothy 3, Titus 1 Acts 20:32 2. Duplicating Oneself – 2 Timothy 2:2 Seeking out Finding faithful men who can teach others also. We must be faithful also for them to be faithful. 3. Dedicated — Willing to suffer — 2 Timothy 2:3 Patience Perseverance 4. Disciplined – 2 Timothy 3:4 Soldier Athlete Farmer I Corinthians 9:19-27 Price – I have become a slave to the ones I want to reach and it is worth it to reach them. Learning their culture and language and suffering is worth it. Purpose – in order that I may win them. Personal Discipline – I run and box according to the rules and buffet my body and make it my slave, lest after I have preached to others, I may become disqualified. 5. One who keeps thinking, studying– 2 Timothy 2:7 6. and remembering the Lord in worship, prayer, and study– 2 Timothy 2:8 2 Peter 1:12-21, 3:1, 3:15-18 7. Realizing that the doctrine of election itself does not save, but it motivates evangelism – 2 Timothy 2:10 Acts 18:9-10 The doctrine of election gives us confidence that God will save some, as we evangelize, and as we are willing to suffer in seeking to evangelize. People must hear the message (Romans 10:13-15) and see it demonstrated in lives. Colossians 1:24-29 Let the doctrines of grace push you out to reach out to Muslims and others (Hindus, Buddhists, secularists, atheists, communists, Tribal peoples, Roman Catholics, Chinese religions) who are different than us, and sometimes scary.
---
What are the qualifications of a good missionary?
---
Dr. David Livingstone wrote on qualifications of missionaries: (in 1882 Regions Beyond magazine) Missionaries ought to be highly qualified in every respect; good education, good sense, and good temper are indispensable. … A sound mind and a sound body, independence of character, strength of judgment, aptitude both to learn and to teach, are of great consequence. An ability to acquire and retain languages; tact in managing others, so as to conciliate and yet to retain proper dignity and self respect are of great importance. There should also be an intrepid spirit of enterprise, decision, cool courage to meet sudden emergencies and to overcome dangers, gentleness, powers of endurance, and temperance. We want our best, most able, and greatest men to do the highest and most important of all work, making known Christ's gospel where it has not been hitherto heard. Biblically, the qualifications for missionary service would be at least parallel to those of "elders" and "deacons" in 1 Timothy 3 and Titus 1. Certainly, their ministry skills and doctrinal convictions must be tested and approved in the context of the local church. A missionary should have experience in a good church is he/she is to be involved in planting a good church in another culture. When we think of how much time and effort it took Paul to be approved and sent out, even after extensive training in the Scriptures in the highest level of Jewish education, you shouldn't be in a rush to get to the field. See the answer (in "Comments") to Propempo's Poll question about how long it took Paul from his initial call to final deployment in missions. Foundational qualifications for any missionaries include : An intimate love for God as exhibited in a gospel-driven relationship with Christ and lifestyle A lifestyle and character congruent with those describing elders and deacons in I Timothy 3 (including descriptions of how to relate to spouses and children, if applicable) A set of skills and gifting that align with the proposed ministry on the field, as observed and confirmed by the local church A mature understanding of the Bible, and the ability to handle and apply its direct commands and principles to people's lives and ministry settings A proven ability to work well in team settings and submit to leadership Theologically driven convictions about the why of the mission (ultimately for God's glory) and the methods for mission
---
What is the Gospel message?
---
The word "Gospel" literally means "good news." In essence, the Gospel is the good news that:
The God of the Bible is the one true Creator God and Judge of the Universe.
Every person, as a created being, is subject to God's rule and God's laws, and is guilty of sin in very way: by nature, by intent, and by volition.
Holy God's just punishment for our sin is eternal separation from Him and everlasting, conscious torment in Hell.
But, God has provided a way to satisfy His holy requirement through the vicarious life and death of Jesus Christ on our behalf.
Jesus' resurrection was validation of God's acceptance of Christ's payment for our justification and reconciled to God.
We receive this free offer when God enables us to understand that we are sinful and unable to do anything on our own to merit salvation.
Then in repentance and faith we receive Christ as our Lord and Savior.
God seals this transaction with the indwelling Holy Spirit given to every believer and guarantees those who are saved eternal life in fellowship with Him forever.
The good news is that God has provided a way, through the death and resurrection of Jesus Christ, for us to be saved from our sin and have fellowship with Him, adopted into His family. See the short video: What is the Gospel?
---
What is the Gospel?
---
Mark Dever speaks on "What is the Gospel?"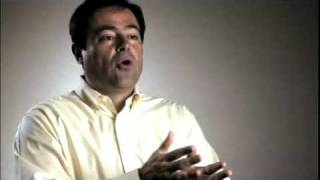 Since 1994 Mark Dever has served as the senior pastor of CHBC and as president of 9Marks (a ministry to churches and church leaders) since its founding in 1998.
---
Why is the work of missions so important?
---
The work of missions is important because the Bible indicates that discipling the nations is the primary purpose of Christians and churches this side of heaven. Our ultimate service to God is worship, but "missions exists because worship doesn't [in many places around the world]." (John Piper) As such, this should direct how Christians spend their lives and make decisions about where they live, how they choose their occupation, and how they spend their time and money. While we won't all move overseas, we all have some role to play in missions, whether through sending others to go, welcoming the nations God has sent to us, mobilizing others to be involved in missions. The implication for churches is that they exist for the nations, and should be led and organized accordingly. "A globally-focused church utilizes every possible avenue to maximize its impact in the whole world." (David Mays) This applies to how leaders lead and spend, how the church disciples its people, and how it strategizes for ministry. As Frank Barker, founding pastor of Briarwood Presbyterian Church (Birmingham, AL) led staff meetings, invariably leaders made decisions about a variety of initiatives and ministries. Barker's bottom line question was always, "How will this ministry help our church reach the world for Christ?" We're excited about this new online resource! Content is in the process of being created and ported. Please check back often and subscribe to our feed at https://propempo.com/rss.xml to be notified of updates. Interact with the content. Post links in email, Twitter, Facebook, etc. Recommend Propempo.com to friends. Prayerfully support Propempo.com and consider contributing to its content. Come back to this page for future additions of comments, links, and downloadable resources. Let the Nations Be Glad!
---
How can I tell if I am "called" to missions?
---
Thoughts on the Missionary Call
I'm going to upset a lot of people by what I say here. But this is what I believe, because this is what I think the Bible teaches about "the missionary call". First of all, it is interesting to note that term "missionary call" does not exist in the Bible. Secondly, it is good to observe that much confusion about "the missionary call" exists because it is entwined with foggy thinking about knowing the will of God, in general. What "calls" do exist in the Bible? Just to eliminate the human side, we're talking about "the call of God" or God calling people. We're not talking about people "calling on the name of the Lord" for salvation, or "calling upon the Lord" for deliverance, as in the common terms of the Old Testament. There is, primarily, the effectual call to salvation (Ro 1:6; 8:30; 1 Co 1:24; Ga 1:15; 2 Th 2:14; 1 Ti 6:12; 2 Ti 1:9; He 3:1; 1 Pe 2:9). The Bible also speaks of God calling believers with respect to fellowship with Christ (1 Co 1:9), sanctification (1 Th 4:7), liberty (Ga 5:13), peace (1 Co 7:15; Co 3;15), glory and virtue (2 Pe 1:3). We load the term "call" in ways in which the Bible does not specifically do so when we speak of Abraham's call, Jonah's call, Isaiah's call, Moses' call. We have been told for years that every missionary needs to have a unique encounter with God or, at least, have a neon-lighted proof-text from Scripture in order to "be called" to the mission field. Yet, take an honest look at how our understanding of Scripture gets twisted beyond a simple, straightforward reading of the text. God "called" to Moses, for example, in the usual common sense in which one person calls out to another person across the room or across an open space saying, "Hey, come over here. Let's talk." Now, these guys did actually have God speak to them in some way (we aren't told the means exactly). And, it was special revelation, to be sure. However, it was more like specific instructions or insight into what God wanted them to do as they continued their relationship with Him. It was not the same thing presently touted or even expected of a missionary call, like a lightning flash, magic wand, presto-change-o, total makeover of occupational direction. Abraham was still a herdsman; he just moved to a different country in response to God's specific direction as he grew in relationship with God. Jonah was already recognized as a prophet; he went on a short-term assignment to Ninevah by specific direction of God and, presumably, returned to Israel. Isaiah was also recognized as a prophet; he was given instruction and encouragement to continue on in the face of opposition and unresponsiveness. Moses thought that God had prepared him and would use him to deliver his kinsmen before the burning bush experience (Ac 7:25); he made a mess of it himself; after 40 years of additional training in wilderness survival, shepherding, and reconnaissance, God spoke to him to get him back on the deliverance leader track, — only doing it His way. Also, we must note, that these encounters with God giving the recipients additional instruction and encouragement all took place before the canon of Scripture was complete. Sometimes, when speaking of biblical characters or Bible "models" for a call into Christian ministry, we leave our good common sense at the threshold and enter into the house of devotionalized mysticism. For example, if we talk about a friend or public figure following their "calling", we don't even momentarily think that they had a personal meeting with God in which God showed them by special revelation which vocational path to choose. Rather, we commonly understand that the person in question, using their training, personality, opportunities, and wise counsel made a good common-sense decision to pursue a career which fit their abilities and goals. Now, we need to underline a basic theological understanding that the canon of Scripture is closed. God does not give any more objective, normative revelation to believers outside of the Bible. Our Bible, that we all have in our hands, is the complete, objective, normative, sufficient Word of God. Establishing this point does not absolutely rule out God "speaking" to someone with respect to a "call" of some sort. Such a subjective call will be dealt with later. However, for the moment, this understanding certainly does rule out that kind of subjective "call" applying to anyone other than the individual who felt or "heard" it. Normative means that it becomes authoritative for everyone. "No more normative revelation" means that God no longer gives anyone revelation which binds others to obey it. In case you're keeping track, I've just offended those who give any credence to a modern-day "word of prophecy" or a "word of knowledge" or a "word from the Lord". I've cut across the grain of a whole cadre of pastors (not just charismatics!) who tell their church, "I've had a vision or a word from the Lord … that we all have to follow, build, obey, etc." Next, let's talk briefly about "God's will" and what it is NOT. Understanding God's will is not about trying to plead, cajole, or somehow out-stare God into divulging revelatory information about one's future which gives additional insight by which a decision can be made. Discovering God's will is never about God telling you somehow (by what means?) what decision is the right one so that you are absolved of responsibility to make the decision. "Waiting on the Lord" may be a decision for indecision, a cop-out. Scouring the Bible hoping for a proof-text to jump off the page with just the right guidance is also an abuse of Scripture. OK, quick score check: I've just offended a big bunch of dear traditional saints who have claims to using these subjective methodologies for years, with a testimony of their effectiveness. I submit that they have a great theology of the sovereignty of God but little practical grasp of the doctrines of revelation and bibliology. They don't confidently apply the principles of God's word – because they're straining with misapplication of God's role vs. their responsibility. I'm not saying that reading the Bible a lot and praying for God's guidance are wrong or misguided! On the contrary, I affirm these are right and good. However, waiting for or basing a decision on some subjective intuition through some extra-biblical revelation from God is absolutely contrary to sound teaching. We are clearly taught that God's word contains everything we need for life and godliness (2 Pe 1:2ff). It is profitable for our guidance in every way; it is the means by which we become equipped for every good work (2 Ti 3:16-17). God's word is a light for our path; it holds the principles by which we are accountable to conduct our lives and make decisions. It is the content by which our minds are renewed and by which we attest the will of God in our lives (Ro 12:1-2). The progressive sanctification process of renewing our minds to discern the will of God does not include extra-biblical revelation. Meadors makes a good case for understanding God's will through developing a strong biblical worldview (see Decision Making God's Way, Baker 2003). A biblical decision-making process certainly does include searching God's word for applicable principles, seeking godly counsel and accurate information. So, what does all the preceding have to do with a "missionary call"? Simply, there ought to be no requirement for or expectation of a special missionary call (in the sense of some extra-biblical revelation or insight). All of the so- called biblical evidence or models of a special missionary call are descriptive rather than prescriptive. They are individual-case or unique directives given before the completion of the canon of Scripture. Some present-day missionaries may claim some special revelation as a basis for their missionary call. Yet, if you pry beneath the surface a bit, their real basis has a lot more to do with objective things than subjective things. When it is primarily subjective, it is usually pretty weak, non-repeatable, and insufficient. Subjective stuff is not normative or consistent! Stepping back from a mystical, devotional commitment to subjectivism, you can see how fickle and wild such a position can be. Note: I'm not arguing that subjective experience doesn't happen or that it should be completely disqualified or discredited. I am arguing that it should never be the foundational basis of a missionary call. A subjective experience should not be a prerequisite for becoming a missionary. Mysticism or subjectivism can have many unbiblical sources or causes. Such extra-biblical experiences are unreliable, untestable, and unrepeatable. They may be valid and significant to the individual. Yet, they are poor footing for confirming someone's missionary call. Unfortunately, legends persist. Though there is much good in Sills' book The Missionary Call, he winds up being inconsistent by allowing too much credit to subjectivism and using examples of great missionaries of the past who, in my view, put way too much emphasis on a personal experience of extra-biblical revelatory guidance. As I mentioned above, I think that when you dig deeper into those dear saints' testimonies, I think you'd find that they have much more solid footing for their call in God's word, a passion for the Gospel of Jesus Christ, and a personal commitment to ministry. If you read their stories carefully, it seems that whatever personal subjective event they experienced was, in their heart, a tipping point of decision or assurance to keep moving into missions rather than a brand new direction which they had never considered previously. What are we to think, then, about a "missionary call"? I'm convinced that the problem of a missionary call, like that of knowing God's will, or even like that of Christian decision-making, is much simpler and profound than a fleshly formula or an expectation of emotional chill-bumps. To put it in perspective, let's recall the big picture: the big, overarching purpose of God through all of Scripture and all of time is God's glory. It's important to realize that everything is about God and His glory; it's NOT about us or me! To somehow expect or demand (?!) that God is obligated to impart some personalized sense of foreknowledge is pretty arrogant. It's presumptuous. It's trading walking by faith for a false sense of walking by "sight". I like Jim Elliot's perspective. Here's some of the things he said:
"Missionaries are very human folks, just doing what they are asked. Simply a bunch of nobodies trying to exalt Somebody." (Elizabeth Elliot, Shadow of the Almighty, page 46)
"Our young men are going into the professional fields because they don't 'feel called' to the mission field. We don't need a call; we need a kick in the pants."
"Rest in this – it is His business to lead, command, impel, send, call or whatever you want to call it. It is your business to obey, follow, move respond, or what have you." It is a pressing fact that God has called His church, His people, to go and make disciples of all nations (Mt 28), to preach to the Gospel to everyone (Mk 16), to proclaim forgiveness of sins in His name to all the nations (Lk 24), to be sent as He was sent (Jn 20), to use our resources "that all the ends of the earth may fear Him" (Ps 67), to "preach the Gospel, not where Christ was already named" (Ro 15). These are commands and purpose statements. They are marching orders. Though it does take a certain amount of qualification and fittedness for the task, it does not require more than simple obedience to God's word and passion for God's glory to motivate someone to become a missionary. God and His Word are sufficient basis. Yet, I believe, there is something more … Someone saying, "I want to obey the Great Commission. I want to be a missionary," is not enough. Confirmation of "the call" does not happen in a vacuum. We don't allow someone to lay hands on themselves to ordain themselves into missionary ministry. The context of confirmation is the local church. If the friends and leaders of the individual in their local church context don't observe and affirm the skills, dedication, initiative, and missionary-mindedness of that individual, then he or she should not be encouraged into missions. The local church witnesses and develops missionary candidates emerging from their midst. They attest to the veracity of God's calling, in the sense of confirming the mix of gifts, skills, training, inclination, opportunities, etc. The candidate must, obviously, be involved to the hilt in the ministries of their local church. Changing geography doesn't make someone a missionary. The potential missionary must be faithful and involved in ministry at home before they're given the stressful and expensive opportunity to serve far away. Character counts, too! The local church is in the best position to intimately know and disciple a missionary candidate. Missionaries sent overseas should meet the same, stringent biblical requirements of vocational ministers in their home congregation. So, what constitutes a missionary call? In my humble opinion, a missionary call is discerned when the individual candidate/s exhibit these seven marks:
A solid understanding of the biblical concept of the glory of God and His global purpose to see Jesus Christ glorified in all nations.
A high view of Scripture; a commitment to know it, obey it, apply it, teach it, proclaim it.
A personal conviction to pursue missions ministry, in obedience to God's Word and given the appropriate opportunity. If the candidates are a married couple, each of them should meet all these marks of a "call" including being convinced that they should pursue missions.
A serious commitment to ministry in and through personal involvement and relationships in a local church (home church/sending church) context.
Strong personal spiritual vitality and maturity, observable by others and exemplified in excellent character matching that of biblical qualifications of church leaders.
Confirmation of local church friends and leadership as to the candidate's consistency and effectiveness in local ministries and fittedness (including appropriate training) for the projected missions ministry.
No hindrances preventing the candidate from going and/or sustaining an "above reproach" testimony for Christ, the Gospel, and His church.
p.s. – Paul was a missionary long before Ac 16.
---
What is the role of the local church in missions?
---
Before leaving for the field you should demonstrate a healthy connection with and approval of the local church that's willing to send you. Your church and missions agency will require it. Your likelihood of surviving and thriving on the field directly correlates to a healthy church that proactively helped you prepare for and get to the field. So, your very next step on the path to your mission field is to bring your local church into the picture. Many young missionary candidates, with surging eagerness to hurry to the field, short circuit or neglect involving their home (sending) church early in the process. If you're away from your home church during college years, this might be difficult. However, having a strong local sending church as the core of your support team is essential to your long-term effectiveness. Get good counsel from mature Christian friends about your choice of a local church. This is an important decision to be made for sound biblical reasons rather than personal preferences
or consumer-oriented reasons. Great churches feature sound teaching, a good shepherding atmosphere, gracious and loving fellowship, and a commitment to know, love and proclaim the Gospel. Check out Mark Dever's Nine Marks of a Healthy Church (Crossway, 2004). Here are some suggested standards that would indicate a good sending church: 1. The sending church has developed clear expectations and a process or path for becoming a missionary sent from the church. 2. The sending church understands and affirms the obligation of the church to guide and manage the development of their missionary in issues such as character, ministry competency (including language and cultural acquisition and adjustment), doctrinal integrity, and direction/allocation on the field. 3. In addition to the elders' general oversight, the sending church provides a mentor and/or "Barnabas Team" advocate person or team. 4. The sending church confirms a mutually acceptable comprehensive support schedule and helps the missionary raise those funds through accountability, advocacy and active assistance. 5. The sending church commits to appropriate communication and shepherding on the field. 6. The sending church intelligently interacts with ministry decisions and strategy on the field. 7. The sending church proactively and annually evaluates the health, ministry and working relationships of the field missionary (and family, if applicable). No church is perfect, and it may be tempting to get to the field quicker by taking shortcuts around a substantial sending church relationship. As the African proverb says, "If you want to travel fast, travel alone; if you want to travel far, travel together." This is applicable to a sending church relationship. Your impact on the field will be deeper and longer with a great sending church behind you. It may even mean helping your church become the sending church it needs to be. It's worth the hard work. With some patience and passion, you can be instrumental in helping your church become your most important long-term asset in reaching "your" unreached people group.
---
What is the role of the local church in sending missionaries?
---
The local church is Biblically charged with proactively identifying, training and setting apart missionaries for service on the field. As the church ideally disciples all of its people, developing them into people who reproduce themselves spiritually, missionaries gain the basic skills of walking with God, and evangelizing and discipling others, in the local church context. While people may initiate with their churches the process of becoming missionaries, the church ultimately approves a potential missionary's preparedness to serve. The church is called to actively listen to God and proactively send out those who show promise for missions (Acts 13.1-3). Once workers are deployed to the harvest fields, the church retains its spiritual authority over its missionaries. The church ideally stays in contact well enough to provide finances, spiritual and material care, and church discipline as needed. While the church is often unable to direct the missionary's work on a daily basis, it should partner closely with sending agencies to play as substantial role as possible regarding the missionary's ongoing work.
---
What is the role of the local church in supporting and shepherding workers?
---
When its missionaries have left for the field, the local church retains its job as their primary shepherding entity for its homegrown workers. While the local church cannot comprehensively shepherd its workers on a daily basis, it can accomplish significant ongoing support and shepherding at a distance by doing the following: Supporting churches can: Substantially financially support missionaries (ideally 25% or more of homegrown missionaries' budgets) Pray consistently for workers and the unreached peoples they serve Provide meaningful material care for missionaries (cf. tools for the ministry, care packages, birthday gifts, etc.) Proactively maximize missionaries' time back home in the church by providing services such as counseling, financial planning, medical/dental treatment, etc., as needed Proactively care for missionaries' children as they return to the US for careers or schooling. (Helping them transition back to the US, providing a place to go home for holidays, etc.) In addition to providing supporting church level shepherding, sending churches should also: Monitor missionaries' spiritual health, marriage and family through consistent communication and good question asking Hold missionaries accountable for their ministry strategies and goals.
---
How does church and missions history inform us?
---
Both church and missions history are important because we are inheritors of the "faith once delivered" as it has been lived out for centuries before us. Because "there is nothing new under the sun," from these disciplines we learn about mistakes already made, issues already wrestled with, and advances already gained. Church history tells us about how the church has wrestled with doctrinal issues, heresies and differences. We learn about how and why the church has evolved to its current forms and denominations. We gain insight from the lives of those whose leadership shaped the church. We see examples of healthy churches and church movements, and how they were started, nurtured and led. If our ultimate missions goals are disciplemaking and church planting, we dare not charge ahead without understanding what has shaped the church to this point. Missions history informs us of the cross-cultural advance of the church. We dare not blindly extract methodologies and transplant them into today's situation. Yet we gain great insight by discerning what past missionaries have done both well and poorly. Of particular interest are lessons learned in church planting, contextualization, leadership training, creating dependency, and ecclesiology.
---
What is missiology?
---
Missiology is the research and study of the most effective processes and practices of Christian world evangelization. Ed Stetzer (Ph.D. in missiology) notes that missiology occurs "at the intersection of gospel, culture, and the church" and "is a multi-disciplinary study that incorporates theology, anthropology/sociology, and ecclesiology."[1] The goal of such research and study is to help missionaries better understand what the larger community of missionaries are learning and practicing, so that they may engage in thoughtful and more effective ministry. [1] http://www.christianitytoday.com/edstetzer/2013/june/what-is-missiologist.html We're excited about this new online resource! Content is in the process of being created and ported. Please check back often and subscribe to our feed at https://propempo.com/rss.xml to be notified of updates. Interact with the content. Post links in email, Twitter, Facebook, etc. Recommend Propempo.com to friends. Prayerfully support Propempo.com and consider contributing to its content. Come back to this page for future additions of comments, links, and downloadable resources. 5.1.15
---
What is culture and why is it so important?
---
What is Culture? Culture and Worldview Many people assume that a culture is just outward behavior, different customs, language, different foods, traditions, dress, ways of doing things. But these behaviors are the surface level of a culture. The deeper parts of culture are the values and beliefs that underlies the behaviors, and the deepest aspect of cutlure is the worldview, that informs beliefs, which results in values, which then results in external behaviors and customs. Culture : "The integrated system of learned patterns of behavior (customs, language), ideas, values, history, traditions, feelings, beliefs, and worldview assumptions that binds a group of people together." (modified and expanded from Lloyd Kwast's article on culture in Perspectives on the World Christian Movement, edited by Ralph Winter and Steven Hawthorne, pp. 397-399; and the study guide.) Worldview: Deepest part of culture; assumptions; philosophy, religion; the deepest assumptions about reality and life; the ultimate questions of life and death, God, meaning, heaven and hell, right and wrong. In order to share the gospel in another cutlure, one has to understand their worldview and beliefs and how the gospel of Jesus Christ confronts that worldview and beliefs. Behaviors; form (external) vs. meaning (internal) Understanding Different Worldviews Buddhism – Pantheism Hindus – Polytheism, Pantheism Tribal societies – Animism Islam – Anti-Trinitarian monotheism, legalism, society and politics and religion one unity; Jihad- and Islam's view of war Materialist worldview Humanism Evolution Marxism / Communism / Socialism Why important? Because without understanding their worldview and culture – where the people we are trying to reach are coming from, we won't be able to understand them completely and why they respond to the gospel the way they do, and we won't be able to communicate the gospel very well to them. Repentance and Faith in Christ begin at the worldview level; and then work outwardly to effect beliefs, values, and behaviors. So, one can see how important it is to understand the world view and culture that one is going to in order to effectively communicate the need for repentance and faith and the truths of the gospel. Observing behavior is the most superficial part of culture. We need to go deeper into values, believes and world view in order to reach out effectively with the gospel. The Diagram below is from Lloyd Kwast, "Understanding Cultu re" in Perspectives on the World Christian Movement, pp. 397-399 and John King's blog. John King wrote exactly what I wanted to write. I have taught the Perspectives course every year since 1985, except for the 3 years I lived oversees in Turkey; and I was able to find John King's blog without having to struggle to reproduce the diagrams by myself.
The ultimate answers to these "What is real?" questions are found in the Creation to Christ stories of the Bible. Each person was created in God's image. As Paul notes in Athens, "The God who made the world and everything in it…made every nation of men….Therefore since we are God's offspring, we should not think that the divine being is like gold or silver or stone—an image made by man's design and skill. In the past God overlooked such ignorance, but now he commands all people everywhere to repent. For he has set a day when he will judge the world with justice by the man he has appointed. He has given proof of this to all men by raising him from the dead" (Acts 17:24-31). [NOTE: Diagram comes from Lloyd E. Kwast's article "Understanding Culture," pages 397-399 in the 2009 Perspectives Reader, which was edited by Ralph D. Winter and Steven C. Hawthore.] The above is from John King's web – blog:
---
Do I have to learn another language?
---
In some cases, you will not need to learn a new language. You may serve cross-culturally in the US, or in another English-speaking nation such as Great Britain. In other nations, English is a substantial second language, and you may be able to practically function with English in daily life. Even so, you will still not be communicating in people's heart language, which is often a key to understanding the gospel. In most places you will need to learn at least one, and in some places, two or three languages. For example, Moroccans predominantly speak Arabic, but Morocco was a French colony. French remains the language of medicine, business and law. You'll need French if you anticipate visiting doctors or running a business. Then if you choose to work among Berbers, the original tribes of Morocco, you will also need to learn a regional Berber dialect. It may be easy to view language learning as a hurdle to beginning ministry, when in fact it IS ministry. Missionaries should view language learning as working as unto the Lord. Your grasp of the local language will affect both your effectiveness and your satisfaction of living in a new country. Don't succumb to the temptation of short cutting this vital part of ministry. It depends on where you go and who you minister to, and sometimes it also depends on what your role is in that culture. Most of the time, a missionary needs to learn another language. That is part of the "going" – going involves moving and traveling and living among the people you will minister to, and so, yes, normally a person is going to learn another language, especially if the new culture/people group/country does not speak your language. In order to communicate the gospel and teach and disciple people in the Bible, first one has to learn their language and culture and be with them in order to communicate to them. "make disciples of all nations" in Matthew 28:19 involves deeper language learning, and the word "nations" is the Greek word, ethna / ???? – where we get "ethnic" and "ethnicity" from, and part of culture learning is language learning, a big part. Learning their language and culture and food and customs and history and poetry, is all applications of obeying the principle in 1 Corinthians 9:19-23 – "I have become all things to all men, in order that I may save some"; and "I have become their servant/slave", in order to share the gospel and disciple them. The commission is to disciple, not just share about Jesus and leave. If we are going to be obedient to Jesus' command, and it involves other nations and cultures, then it involves deep learning of their language and culture and so, yes, most of the time, one needs to learn another language. But if you are a missionary to your own culture or another country that speaks your language, then you don't have to learn another language. And if your role is a role that does not require you to learn the language, for example, some people go full time to teach missionary children in English while the missionary couple or couples spend the time in language and culture learning. That role would not require you to learn the native language, but you probably will learn some things anyway, to live there. If one's role is in financial services for the mission or full time in building and administrative duties in another country, one may not have to learn the other language.
---
What is the goal of mission work on the field?
---
The ultimate goal of missions is to catalyze disciplemaking movements cross-culturally that form reproducing local churches. In the Great Commission (Matt. 28.18-20), Jesus commanded that His followers make disciples. As we watch those who received this command directly from Jesus, primarily in the book of Acts, we see that the Church initially was reluctant to move out of Jerusalem. God used persecution in Acts 8 to scatter the Church to the nations. Once dispersed, we see first missionaries such as Paul concentrating efforts on staying briefly (two years or less) in major urban areas to begin making disciples, appointing elders, and forming churches. Paul's New Testament letters largely focus on shepherding and mentoring the churches he planted. The local church clearly led the process of training, appointing and sending out missionaries (cf. Acts 13.1-3). Increasingly in the Western Church, social justice, humanitarian work, and relief and development are becoming the end goals of much missions work, while often minoring in gospel proclamation. While such ministries are commendable and necessary, they Biblically complement the ultimate tasks of disciplemaking and church planting rather than replace them.
---
How do I choose a mission sending agency?
---
One of your most important choices en route to the field is the mission agency with which you serve. Under the guidance of your sending church, you should research and compare several key issues. 1. Do you heartily agree with the agency's doctrinal statement? Will you be able to work graciously with any people who will also agree with this doctrinal statement? (For example, if the statement of faith does not include convictions on the sacraments, you may work with people who believe either in believers' baptism, or covenant infant baptism.) 2. Do you agree with the agency's purpose (mission statement)? Is the agency ultimately planting churches or digging water wells? Does it work among people who have more or less access to the gospel? 3. How does the agency partner with the local church? Does it value the local church's spiritual authority over you? Will it listen to your church's input and advice? 4. Do you fit well with the agency's "ethos"? This is expressed by its core values and the kind of people who work for the agency. For example, do you sense a climate of grace and flexibility? Do people seem to enjoy each other and work well together? Does its culture match its stated core values? 5. Does the agency prepare its members well? 6. Will you be working under seasoned leaders on the field who are prepared to mentor you? 7. How does the agency provide care for its members? 8. How does the agency relate to the national church on the field, if a national church exists? Does the agency ignore or work around the national church, or seek to partner with it whenever possible?
---
Do I have to raise support?
---
The majority of missionaries serve with mission agencies that require support raising. Yet this varies under certain circumstances. First, the mission agency with which you serve may directly pay you without your support raising. Such denominations include the Christian and Missionary Alliance and the Southern Baptist Conference. You must have been a member of one of their local churches for a period of time before applying to serve as a missionary. Other missionaries hold secular jobs on the mission field that fully or almost fully cover their needs on the field. In the New Testament Paul periodically chose this approach by working as a tentmaker so as not to be a financial burden to the Thessalonians (I Thess. 2.8). As such, this approach of funding is often called "tentmaking", though no tentmakers make tents today!
Even so, many tentmaking missionaries still raise a portion of support. Their mission agency may require it to cover its administrative costs and benefits. Many tentmakers choose to raise support as a way of engaging individuals and churches in the ministry. People usually pray more consistently if they are financially engaged in the ministry We're excited about this new online resource! Content is in the process of being created and ported. Please check back often and subscribe to our feed at https://propempo.com/rss.xml to be notified of updates. Interact with the content. Post links in email, Twitter, Facebook, etc. Recommend Propempo.com to friends. Prayerfully support Propempo.com and consider contributing to its content. Come back to this page for future additions of comments, links, and downloadable resources. 5.1.20
---
Why do I have to raise support
---
Missions is one of the few career endeavors in which the people you're seeking to serve don't yet want your services, much less want to pay for them! Mission agencies merely facilitate the sending of missionaries; they have no funds with which to pay missionaries. Ultimately missionaries raise support because the local church is the origin and authority for sending missionaries, and few can fund whole salaries for missionaries. Paul did receive financial support from churches and individuals at times, and justifies this practice for Christian workers by citing Old Testament law that "the laborer deserves his wages." (I Tim. 5.18)
---
How do I raise support?
---
Three traditional models have been successfully used for support raising in the modern missions era. George Muller ran an orphanage in 19th century England that ministered to over 10,000 orphans. His policy was to ask only God for his financial needs, and say nothing to anyone else. J. Hudson Taylor, 19th century British missionary to China and founder of China Inland Mission (today Overseas Missionary Fellowship), prayed to God regularly for his financial needs, but also made them known to potential supporters without asking for funds. Dwight Moody, a 19th century pastor, evangelist, publisher and educator, prayed to God for his needs, and proactively asked for financial support from people. God has used all three methods to supply for Christian workers. The most common approach used today would be that of Moody, involving proactively requesting support from churches and individuals. This involves developing a list of potential prayer and financial partners, asking for meetings, and clearly casting a vision for their involvement with you. The following are great resources for this process. Resources Barnett, Betty, Friend Raising Dillon, Bill, People Raising Morton, Scott, Funding Your Ministry Shadrach, Steve, Viewpoints: Fresh Perspectives on Personal Support Raising Sommer, Pete, Getting Sent
Here's some hints for mailing list development: think —–
who do we send Christmas greeting to and from
high school chums
Facebook connections
college/seminary chums
pastors' fellowship connections
neighbors & kids' sports teams or music lessons relationships
hobby groups, homeschool groups, etc.
church friends, your parents' church friends
---
What is my relationship with supporters?
---
The process of support raising ideally creates a unique bond between you and those who pray for and give to you. You provide for your supporters:
An opportunity to be blessed by giving (Acts 20.35)
A challenge to pray faithfully
A way to impact a part of the world they may never see
A relationship grounded in the Great Commission's fulfillment
Your supporters provide for you:
Necessary prayer
Necessary finances
Missionary care when possible
Potential help on the field through their short-term ministry in your place of service
In short, you are "carried on the shoulders of those who cannot see the landscape you describe." –Betty Barnett While you are first accountable to your sending church, and second accountable to the leaders of your mission agency, your connection with your supporters is a privileged and unique one.
---
What are some of the difficulties I will face on the field?
---
Planting churches cross-culturally is one of the hardest and most taxing jobs on the planet. While level of difficulty varies from person to person, some of missions' challenges may include :
Leaving behind family, friends and your home church
Learning a new language, ideally fluently
Learning a new culture
Living in extreme climates
Balancing many obligations such as marriage, family life, relationships with supporters, ministry, a secular job, and requirements of your mission agency
Functioning healthily on a team of missionaries, which may be comprised of people from different theological backgrounds, nationalities, and ministry philosophies
Intensified spiritual warfare
Rejection of/hostility toward the gospel message
Missionary identity, especially if you work as a tentmaker
If you have children, issues surrounding their "third culture" life (not your nationality, not the nationality of where you serve; somewhere in the middle)
Political upheaval
Oppression from followers of other religions, government, police
However, if God calls you to missions, He will faithfully equip you to stand in any difficulty, and will give you an extraordinary joy in the midst of it.
---
How can I build accurate expectations for life on the field?
---
If you're planning to serve on the mission field, a number of resources will help you develop a healthy set of expectations for life overseas. Talk with current missionaries, especially ones serving where you will be going, or whose life stage is similar to yours. Are you concerned about raising your young children on the field? Ask other missionaries with young children about the benefits and challenges. Are you wondering what it will be like to be single woman in a North African country? Ask a single woman working there now. Do you wonder what it will be like to run a business or work a full time secular job in remote Yemen? Find someone who's done it. If possible, interact locally with people of the same culture you'll be serving. Observe their culture and consider how the gospel might be planted in such a culture. Seek to learn their language; this will give you an idea of the language's ease or difficulty when you're learning it full time overseas. Read voraciously. Many books and websites offer you great insight into where you'll be going. For example, Three Cups of Tea discusses the cultural necessity of developing deep relationships while doing humanitarian work in Afghanistan and Pakistan. River Town is an English teacher's account of living for two years in Sichuan province, China. Through Her Eyes gives insight into working as a woman missionary among Muslims. The Culture Shock! series (available on Amazon) will give you a quick cultural read on many of the world's nations. Other good resources are available through our recommended book list page on Propempo.com Do your homework in advance, but two of your greatest tools to bring in your "tool kit" are the qualities of flexibility, and the attitude of a learner. Realize that you will face challenges in learning culture and navigating interpersonal conflict. You'll make mistakes, and you'll be asked to do things you weren't expecting. Unrealistic idealism will hinder your adjustment and effectiveness.
---
What if I have problems with other missionaries?
---
Conflict with other missionaries consistently ranks as one of the primary reasons for workers leaving the field. Indeed, in the Bible one of the greatest missionary teams had sufficient conflict to merit dividing and going separate ways (Acts 15.36-41). It's highly unlikely that you can serve on the field for a significant amount of time and not have interpersonal conflict. The process for dealing with conflict on the mission field is the same process outlined in Matt. 18.15-20. Begin by receiving the offended person or going directly to the offender. While presuming the best about each other's motives until proven otherwise (I Cor. 13.4-7), work out the conflict as early as possible. If the parties in conflict cannot resolve their problems, they need to take their conflict to successive levels of appropriate leaders, until leaders at the highest level render a final decision on the conflict, by which all parties should graciously abide. On the mission field, the leaders that you and other missionaries will have in common are your team leaders, possibly country leaders, and regional leaders. If conflict continues unresolved, keep your sending church advised and seek its guidance. While it does not have spiritual authority over other churches' missionaries with whom you work, it is your spiritual authority and should seek to spiritually guide you personally through this process. In general, approach conflict resolution with humility and patience. Move to solve conflict early and quickly before it grows (Eph. 4.26). Don't allow conflict to grow into a root of bitterness (Heb. 12.15).
---
What is culture shock? What if I get it?
---
Culture shock is the process of encountering, adjusting to, and thriving in a culture different from your own. Experts have identified four stages of adjusting to life in a new culture: Honeymoon phase: The new culture is fascinating and exhilarating. Frustration phase: The new culture is increasingly irritating. Functioning with less than robust language and cultural skills, you can view the new culture as dysfunctional and inferior as you compare it to your own culture Adjustment phase: You grow in your skills of living in the new culture, and begin to identify its positive aspects. Acceptance phase: The new culture now feels like home. While you're still aware of its faults, your new culture is enjoyable.[1] You most likely will experience culture shock to some extent. Some remedies for it include : A healthy walk with God. Drink deeply of his grace. Reasonable expectations. Know that it will happen. Don't be surprised. Strong friendships and field leaders. Develop a support network for talking through the process with those who've encountered it before you. Know what you need. What will help you in the process? As an introvert you may need time alone to process culture shock. You may need an occasional meal at an American restaurant. Build what you need into your schedule while adjusting.
---
What tools and skills do I need to be effective?
---
While a number of tools and skills will help missionaries, no missionary will have them all. But some of the most fundamental tools and skills for success include : A love for God. A great dependence on the gospel, and a despair in placing hope in one's personal skills and gifts. A love for people. Right motives. Your goal is God's glory: worship in places His worship doesn't exist. Your worth is not driven by results, as you can't manufacture or control them. Evangelism and discipleship. Crossing oceans does not develop these skills in you. If you haven't been doing it at home regularly, you won't do it overseas. While you can't control the results of your efforts, you can regularly practice and grow in these skills. This involves knowing the Bible well and being able to apply it to people's lives. Sense of humor. Be able to laugh at yourself. Flexibility. Know that you'll do many jobs you never expected to. Forbearance. Be an extender of much grace to those around you.
---
What security precautions should I take?
---
While you can't guarantee permanent personal security on the field, you can do a good deal of preparation that will maximize a reasonable safety overseas. When you're in the process of choosing a mission agency, an important question to ask a mission agency regards its security policy on the field. Ask prospective mission agencies questions such as: What is their crisis plan in the event of a political coup, a natural disaster, a personal medical emergency, or a kidnapping. How will the agency communicate with you? What will you be expected to do? How will the agency interact with the government? How quickly does the mission agency tend to pull people off the field? How does the agency interact with your sending church? What experience does the agency have in dealing with crises, particularly where you're going? How many field leaders trained in crisis management will be relatively near you in a crisis? Some agencies have individuals whose full time job is to lead the agency's preparation for a crisis that might occur. If you're the first person to go to a particular place with a mission agency, you likely will be the "guinea pig" for the agency's crisis management in that city, country or region. The mission agency will likely have no field leadership near you. Is that acceptable to you? Learn how other missionaries deal with daily issues that could escalate into larger problems. A great example of this would be how women deal with Muslim men. Islamic culture would generally assert that if a woman is not constantly modestly dressed, any harassment or violence from men is her fault. How do the women missionaries in your area dress, deal with eye contact, walk the streets (alone or with others?), and converse with men, if at all. Western women are frequently the objects of marital proposals from men who want a green card or a third or fourth wife, as a western wife is a "trophy." How do women deal with such proposals?
---
What are the various roles I might have on the field?
---
It's common for missionaries who stay on the field permanently to work at several different roles, sometimes in different places. After gaining experience on the field, you may find that your gifts and interests point to different types of work. For example, one nurse who arrived to work in a mission hospital decided to work with teams that travel to remote areas to offer medical clinics. She later wanted to become more directly involved in church planting, and began translating the Bible into a local dialect. Someone who goes to the field to plant churches may determine that his gifts of service and hospitality lend themselves better to running the agency's guesthouse in the capital city. Other missionaries' host countries may expel them, leading to work in a variety of places and roles to gain access into new nations. Still other missionaries prove to be natural leaders who effectively lead local teams, and become the agency's leaders over the work in countries or regions. While such transitions are natural, keep in mind that your sending church approved you to work in a particular place doing a particular kind of work. When considering changing fields or roles, first consult with your sending church. It should be a major voice in assessing such changes. Many sending churches will understand and agree with your rationale for changes, but don't make the mistake of bypassing your church's wisdom in the process.
---
How should I handle problems with authority on the field?
---
The Bible tells us first to be concerned about our own sin (Matt 7.3-5), and, when possible, to forebear others' sins (Prov. 19.11). We can tell that we've exhausted our ability to forebear sin when anger or bitterness begins to grow in our hearts (Heb. 12.15). Whenever conflict exists between believers, Matt. 18 prescribes the method for solving it. Unless you are a team leader on the field, your immediate leader with whom you should discuss your problems is your team leader. The first step is to approach your leader directly and humbly build your case for why you see a problem. If this fails to solve the problem, and other teammates see the same problem, gather some and go to your team leader directly. If the problem persists, your mission agency most likely has placed layers of leadership over your team leader, possibly including a leader over your city or country, and a leader over a wider region. Using a Matt. 18 approach, work your way up the ladder by approaching higher levels of leadership to resolve the problem. If the problem persists, and it's clear that field leaders are aligned and disagree with you, your appropriate course of action is to submit to their authority. If you cannot in good conscience submit to their authority, you may be working with a mission agency that differs substantially enough from your philosophy to warrant changing mission agencies. If so, leave in as gracious and kind a way as possible, avoiding burning relational bridges. In the midst of continuing conflict, don't forget to engage with your sending church, inviting their perspective and opinion. Be open and honest with the church about the conflict, and invite their prayer and shepherding over you.
---
What is my sending church's role and authority toward me on the field?
---
Your sending church plays a critical role on the field, if it assumes its Biblical responsibilities. While your church cannot oversee your ministry from a distance on a daily basis, it should seek to carry out three major roles. 1. Your sending church, particularly its elders, serves as your spiritual authority. Your elders continue to "keep watch over your soul." (Heb. 13.17) They should monitor your spiritual health, encourage your spiritual growth, and confront you about personal sin. If you are married, they seek to build up your marriage and monitor its health. Your sending church should pray vigilantly for you, your ministry and your engagement in spiritual warfare. 2. Your sending church provides practical care and encouragement, on the field and when back home. Whether sending an encouraging email or a care package of treats unavailable on your field, the church serves as a lifeline of care to help you thrive in ministry. A sending church ideally substantially supports its homegrown missionaries. When you return home periodically, your sending church should proactively shepherd you and your family by helping you process your time on the field and rejuvenate. It seeks to integrate your children into the life of the church, and provides as much a home base as possible if they return to the US as young adults. Ideally a sending church proactively seeks to develop a partnership relationship with your sending agency, keeping informed on your ministry and co-laboring to provide what you need. 3. Your sending church increases your ministry effectiveness on the field by partnering with you. Some churches may provide this partnership only from a distance, by praying for you, networking with other churches involved with your team and people group, and proactively interacting with your sending agency to determine options for your increased effectiveness. Your sending church may partner with you in ministry on the field, by sending individuals and short-term teams to carry out tasks that complement your ongoing field ministry.
---
---
Aim
What is my personal goal on the field?
---
A missionary's personal goal on the field is to make a unique contribution to a team, toward the end of making disciples and ideally starting church planting movements. A church planting team brings together people with unique skills and gifts who all contribute toward the goal of church planting. While everyone's role will look different, the end goal is the same for all.
---
How does my work and role fit to achieve that goal?
---
As an example of how individuals play unique roles on the field, imagine a team operating in rural southern Morocco among Berbers. The team gains entry into the country by operating a medical non-governmental organization (NGO). The team may include a doctor, a nurse or midwife, a physical therapist, an accountant who keeps the books, a pharmacist, and a teacher who homeschools the children of team members. The physical therapist is an outgoing person who is able to begin relationships with people who come into contact with the team. The nurse has a background in discipling women. The pharmacist is a gifted coach who will develop the church's Moroccan leaders. The teacher will enable the team to stay on the field where no schools are available. The doctor exceptionally understands Islam and will advise the team as it makes ministry decisions. While each plays a different role, all are critical to helping the whole team make disciples and plant churches.
---
What difference does it make, as long as I'm doing good things?
---
Digging wells in Uganda, taking care of orphans in Tanzania, teaching English to Japanese people, and witnessing to and discipling assorted people occasionally are all ministries that honor God and genuinely help people. However, all of these ministries, if conducted as ends rather than means, fall short of the Bible's understanding of missions. In the New Testament we see Jesus' followers living out what they understood Jesus' final commands (Mt. 28.18-20, Acts 1.8) to mean. City churches sent out missionaries (cf. Acts 13.1-3) to travel cross-culturally to plant churches that in turn planted more churches. Along the way they did deeds of mercy that improved people's lives. But the ultimate goal of the early church's missionaries was to plant the church and move on. Paul's longest stay in any city lasted about two years (Ephesus). "Doing good things" is honorable, but if you want to impact whole people groups for the long haul, your activity on the field will be ultimately tied to planting reproducing churches.
---
How important is alignment with doctrine and ministry values?
---
Your ministry's alignment with doctrinal convictions and ministry values is of utmost importance. Ministry core values should derive directly or in principle from your doctrinal convictions. What follows are some examples of how doctrine might direct how you conduct your ministry. Matt. 28.18-20 (The Great Commission) could direct you to place disciplemaking as your core ministry objective, as opposed to relief and development. Rom. 15.20 ("I make it my ambition to preach the gospel, not where Christ has already been named, lest I build on someone else's foundation", ESV) may set as a core value working exclusively among the unreached peoples. Jesus' command to love him more than one' family (Matt. 10.32-29) may determine a core value of how long you may encourage a new follower of Christ to keep his faith hidden from his family. Early missionaries' strategies to plant churches in influential cities rather than rural areas may drive a core value to work in a city. Paul's relatively short stays in places where he planted churches, and his confidence in believers' Holy-Spirit-given ability to teach each other (Rom. 15.14), may create a core value of coaching emerging national leaders in the background rather than serving as the leader of a new church. It might also give you great trust in national believers' ability to teach and lead each other.
---
What obstacles will there be to sticking to our aim/s?
---
Many hurdles will prove to be challenges on the field. Among them: Spiritual warfare. Satan is never pleased with missionaries entering his captured places. He will oppose your work at every turn; sometimes subtly and sometimes overtly. He will be glad for you to assume that spiritual warfare is not behind difficulty on the field. "For we do not wrestle against flesh and blood, but against the rulers, against the authorities, against the cosmic powers over this present darkness, against the spiritual forces of evil in the heavenly places." (Eph. 6.12, ESV) Prayerlessness. Busy-ness will easily overtake you on the field and you will be tempted to discard one of your greatest weapons for your work. Don't neglect it! Team conflict. This remains one of the top reasons that missionaries leave the field. Set up team processes that encourage working out conflict quickly and early, rather than allowing conflict to escalate over time. Lack of preparation. You may get to the field and find that you didn't take enough time to learn the language, get a critical degree, or gain some key experience. While we can certainly over-prepare, we can also be so hurried to get to the field that we leave behind some important preparation. Don't cut corners on foundational training. Pragmatism. Missiology never lacks "silver bullet" theories for reaching the unreached. Unfortunately, many are ready to analyze methodologies behind fast church planting and reduce them to a formula. Rarely do such analysts reckon with the decades of fruitless foundational evangelism often preceding the spurt. Particularly among the hardest to reach, pragmatic methods rise and fall. Some offer wisdom, but the basic essentials such as fervent prayer and widespread sowing can never be ignored.
---
How can I influence others in my team to work in harmony with the aim?
---
Several decisions lay important foundations for a team working in harmony toward a common aim. If you're a team leader, recruit for the team only people who are in completely alignment with the team and its vision. If you're looking for a team to join, choose one based on your alignment with its clear vision for the results and methods. An increasing number of teams write a team covenant that helps clarify team values, goals and expectations. Such covenants may describe the theological bent of the team, the methodologies that will and will not be used, standards for team involvement, and unique values. For example the missionaries of one mission agency in one Arab country insist that non-Arab missionaries not date or marry Arabs. This is not because they believe such dating is wrong in principle, but for two reasons. 1) Muslims conclude that the former Muslim was deviously enticed through marriage or through the benefits of marriage to a westerner to convert, and/or 2) the pool of available Arab Christians for marriage is limited, and Arab culture needs to see Arab Christian family life modeled. Assuming that you and your team have carefully united around very clear goals, values and methods, all that remains to work in harmony with the goals is to plan and evaluate the ongoing ministry in light of these clear expectations. If your team did not organize around such clear expectations, and is experiencing confusion or conflict about the team and its purposes, establishing clear guidelines is the team's next step.
---
---
Plan
What is strategic planning for missions work on the field?
---
Strategic planning for missions involves setting clear and biblical goals and methods for the work in a particular setting. "Strategic planning is a prayerfully discerned, Spirit-guided process of preparation, development, implementation, and evaluation of the necessary steps involved for missionary endeavors."[1] A strategic plan for missions in a particular setting could include research and conclusions regarding several issues, such as: 1. A profile of the people group, city or region 2. An assessment of the needs 3. An assessment of the target people's receptivity 4. Key threats to and opportunities for the work 5. A platform for entry that will best prepare for the introduction of the gospel 6. Personnel needed 7. Effective strategies for the team's entry and planting the church 8. A clear picture of a preferred future that includes an envisioning of the future church's form and life
---
Why is it important to have a plan?
---
Planning reflects God's character of order (I Cor. 14.33,40). Many Bible verses refer to planning as an appropriate and godly activity:
In Luke 14.27-32 Jesus commends planning activities such as building and going to war.
Many Proverbs commend planning (cf. 4.26, 5.21).
However, the Bible makes clear elsewhere how planning interplays with God's plans.
God's sovereign plans will supersede plans that do not align with His will (Prov. 16.9, 19.21).
Planning with arrogant presumption will fail (James 4.13-16).
One actual team's poor plan to take the gospel to North Africa illustrates the importance of wise planning. The team entered a country with no preparation, including language. For awhile the team wandered the country and tried to begin ministry by handing out used clothes. This didn't afford many opportunities for the gospel, so they decided to spend time gaining online certification to teach English. But with no knowledge of how to secure ESL jobs in the country that plan failed as well. Finally their lack of language hindered the team so greatly that they returned home to gain language skills. Taking the time to gain from others' wisdom who have gone before you, and developing a God honoring plan will take you far on the field.
---
Is it biblical to have a plan?
---
The Bible gives many examples of God giving plans to his people, God telling his people to make plans, and people planning. Some examples:
In Exodus 18 Jethro gives Moses a plan for recruiting judges and delegating to them the work of judging.
Many chapters of I Chronicles give very detailed plans for how God's temple was to be built, specifically explaining architecture and furnishings.
God outlines specific plans for battles, such as for the city of Jericho (Judges 6) and Midian (Judges 7).
The apostles developed a plan for delegating mercy ministries to deacons so that the apostles could focus on prayer and ministry of the word. (Acts 6.1-6)
Paul's plan for church planting was to plant churches among unreached Gentiles in major cities.
---
How can we make plans that balance faith with realism?
---
How our plans and work intertwine with God's means to achieve His desired results is not fully explained in the Bible. But here are some principles for developing plans that intersect between what we can do and what we must believe God to do. Our plans can rightly aspire to as large as God has promised will happen. For example, God has told us in the Bible that people from every tongue, tribe, people and race will be saved. Thus it is appropriate to plan to start a church planting movement among a people group that up until now has remained resistant and unreached. Our plans require a level of common sense. If our missionary career will be spent in Nepal, it is likely not realistic to plan for our impact to extend to Brazil or Greenland. Our plans should require more resources than our own abilities. Many missionaries begin ministries that require no more than their individual or team efforts. God-sized vision will, in most cases, necessitate collaboration with other organizations and your supporters back home. In John 17 Jesus states that a major part of God's witness to the world will occur as the world sees our unity and cooperation (Jn. 17.21). Your plans likely will be realistic but not ones of faith if you need no outside help to accomplish them. As one mobilizer has said, "Have a vision so big as to what can happen on your field that you must depend on others for it to occur." Our plans must rest on God's sovereignty in salvation. We cannot insure that anyone will come to know Christ through our human plans. God alone can use our methods in a way that leads to people's salvation. God usually uses ordinary means to accomplish extraordinary results. In some cases God acts miraculously to bring people to Himself. Most often, however, He chooses to work through everyday activity. In citing Acts 27, Wayne Grudem describes Paul on a ship's journey that encountered bad weather. Tragedy seemed imminent, yet an angel had told Paul that no life would be lost on the journey (Acts 27.23-25). Still, when the crew sought to abandon ship, Paul implored the military to retain them on board, as ""Unless these men stay in the ship, you cannot be saved." (Acts 27.31) Paul knew despite God's promise that the crew should do all that it could to save the ship. [1] As such, this shows us that we should not neglect doing all that is within our power to bring about God's ultimate plan. To do otherwise is irresponsible. Our results will likely go only as far as our vision and planning. In his book Church Planting Movements, David Garrison notes, "A wise person said 'you will probably accomplish exactly what you set out to accomplish, nothing more, nothing less . . . .You cannot assume that a Bible translation or Christian ministry alone will result in a church plant. If you want to see churches planted, then you must set out to plant churches. . . .If you want to see reproducing churches planted, then you must set out to plant reproducing churches." [2] [1] Grudem, Wayne, Systematic Theology p. 336 [2] Garrison, David, Church Planting Movements, p. 181
---
How does God use plans to achieve His purposes?
---
"The heart of man plans his way, but the LORD establishes his steps." (Prov. 16.9, ESV) God is sovereign over human history. But God gives people creativity and intelligence and wants us to use these abilities. Sometimes we develop plans that align very closely with his plans. Other times, we plan in ways that may have the same end goal in mind as God's plans, yet He uses different means and strategies, and likely a different time frame than we anticipated to achieve that goal. Still other times, we make plans that vary significantly from God's plans. When we begin to act on such plans, He uses ill-conceived plans to route us in ways that teach us significant character lessons we need to learn, or to put us in contact with people, places and situations that will lead us to his actual plan. Regardless of our plans, God has His best in mind for His children, and is not surprised by our plans. He is able to use our plans in ways that ultimately achieve His purposes.
---
How much time should I spend in planning and how much in doing?
---
It depends on where you are in the process. You and your team will give more time to planning before and right after arriving on the field, and less time "doing". As time on the field proceeds, planning will more involve evaluating and revising the plan, and "doing" will occupy far more of your time. Spend the time needed on planning, but you can spend too much time planning for details over which you have no control. If you lack basic planning skills, this may lead to taking more time to plan than necessary. If this is the case, you may need to read or work with a mentor to develop these skills. Resources Allison, Michael and Jude Kaye, Strategic Planning for Nonprofit Organizations: A Practical Guide and Workbook, Second Edition Terry, John Mark and J.D. Payne, Developing a Strategy for Missions: A Biblical, Historical, and Cultural Introduction
---
---
Build
How do we accomplish our goals?
---
In developing goals, your team should also give attention to the specific plans your team will take to accomplish the goals. Otherwise the goals are meaningless. Let's look at a fictitious example. Imagine that your goal is to plant a reproducing local church among Arabs in Doha, Qatar. You've recruited a team whose entry point into the nation will be that of a business that consults businesses in ecommerce. Your plans (here limited to those upon arrival in Qatar) would likely include the following: Goal: To plant an indigenous, reproducing local church among Qatari nationals Steps:
Locate housing
Learn Arabic
Establish the business
Find a person of peace
Begin and multiply Discovery Bible Studies as interest develops
Establish the church
You would determine such steps, for example, by learning from the experience of your mission agency and interviewing expatriates in Doha who have set up successful businesses. Note that these plans need not be completed in a linear way, i.e., you can overlap their accomplishment. If these were your plans, you could be seeking for a "person of peace", for example, as soon as you land. You need not wait until you've mastered Arabic to begin looking for a person of peace. More specific planning is covered under the next question.
---
How do we implement our plans?
---
We implement our plans using specifically strategic steps to carry them out. Picking up where we left off with our fictitious team in Doha, Qatar (question #45), let's look at some examples of how to implement the plans under two steps discussed above. Establish the business. Specific steps could include :
Research the market/need for ecommerce consultants
Research the steps necessary to establish a business in Qatar
Develop a marketing and business plan
Secure investors
Interview other expatriates who've successfully established businesses in Qatar
File paperwork to officially register a business in Qatar
Research an ideal office location and secure offices
Begin and multiply Discovery Bible Studies (DBS). Specific steps could include :
Invite person of peace and his/her family/friends to begin or lead a DBS
Spin off new group when first group reaches 12
Start new groups with any who wish to join the original group
Coach DBS facilitators between meetings in an ongoing process
---
What guides our day-to-day activities, when no one is looking?
---
Apart from personal accountability before God to do the job to which you were called, and for which people are giving and praying, your team's strategic plan, and your specific role on the team guide your day-to-day activities.
---
How do we use our resources to get the job done?
---
"What do you have in your hand," God asked Moses in Ex. 4.2. Moses held a staff, but God told him to throw it on the ground and God turned it into a snake to make a point of how He would convince Israel that He had spoken to Moses. Resources such as money and the skills of your team's members are easy to identify and use. Your bigger challenges in resource management and usage will likely develop in three areas: 1. Are we using our resources in ways that align with the mission?
2. Are we discovering and utilizing resources hidden in plain sight, such as:
Key relationships you've developed on the field that may be people of peace or gateways to other opportunities
Key people back home who may offer skills or contacts on your field that could advance your ministry
3. Are we using resources in ways that don't create dependence in the future indigenous church?
---
How should we relate to nationals to enlist and engage them?
---
Two situations may exist that drive the answers to this question. 1. You have just arrived on the field where a national church already exists. If this is your case, seek to work with and even through the already-existing national church to the fullest extent possible. To dismiss or bypass the existing national church is disrespectful at least, and potentially very harmful to your ministry at worst. Keep in mind that the national church will likely outlast your time in this location. As such, consult national church leaders and discover how you can help that church prosper. Seek to keep your organization in the background as much as possible, and focus your efforts on helping or complementing the national church's local mission. When possible, give the credit of ministry advances to nationals and their church. Help make the national church and its leaders so helpful and effective in the local community that even if the government seeks to shut it down, locals—even nonbelievers—will insist that it be protected because of its value to the community. In some cases, nationals and their church may be so doctrinally aberrant, or have so little vision for impacting its area for Christ that a partnership is not possible. Even in such cases, work to live at peace with such people and churches. 2. A national local church had never existed in your location until now, when God is granting your team fruit in the form of nationals coming to Christ. From the very beginning, your goal is to work more as a coach and mentor behind the scenes rather than as an up-front leader on whom the church is dependent. Disciple nationals and remain in the background as much as possible. Early discipleship should train all new believers to reproduce themselves spiritually. Those gifted for leadership should be developed to assume leadership roles sooner rather than later. In short, our question should not be "How can we involve nationals with our plans," but rather "How can we empower nationals to play as great a role as possible, and to drive the vision for the ministry?"
---
What is the relationship between immediate opportunity and long-term goal fulfillment?
---
An immediate opportunity is typically an unexpected need or possibility that your ministry could potentially address, while possibly conflicting with your long-term goal. Ideally they do not contradict each other, but sometimes may. As an example, imagine that your team is seeking to plant churches through the ministry of teaching at a school for local children and reaching their families. It comes to your attention that in your city, the problem of trafficking children for slave labor is growing rapidly. Should your team divert time and attention to help with this problem? Some questions for discerning whether or not to take on this opportunity might include : 1. Is God using this new opportunity to widen the scope of, or change your ministry? 2. For how long might your attention be diverted, and how would the current ministry suffer or benefit from temporary distraction? 3. What do your leaders and sending church advise? 4. Does your team have the skills and resources to take on this new responsibility and do it well? 5. Is there any possible long-term connection between the opportunity and the long-range goal that would encourage you to address the immediate opportunity? Prayerfully ask these and other strategic questions before proceeding. "One of the most difficult things in ministry is learning how to say 'no' to good things in order to be able to say 'yes' to the best things." DMeade
---
How can I discern between good, better, and best?
---
That answer can vary drastically based on one's setting. But in general, best practices and strategies have certain principles in common:
They result in planting multiplying churches.
They involve wide sowing of the gospel.
They disciple people in ways based in grace, in the context of organic community, and result in disciples who disciple others.
They are done in as wide and appropriate partnership with others as possible.
They meet practical social and physical needs, but not in ways that create dependence on western money, missionaries or churches.
They develop healthy, authentically indigenous churches that present the gospel in Biblical, winsome, culturally authentic ways.
They allow nationals to assume leadership as early as is appropriate and possible.
They are easily reproducible.
---
How can I build up the team around me to be more effective?
---
This depends on your team role. If you're the team leader, this is at the core of your job. You can accomplish this in a variety of ways, including: 1. Pray consistently for your team and its individual members. 2. Consistently evaluate if your team and its individual members are on track in effectively achieving its purpose. 3. Lead the team in such a way that discussion and evaluation always reinforce the team's goal and values. Determine and measure activity with these goals and values as measuring sticks. 4. Shepherd your team members. Be vigilant in lovingly monitoring their personal and family lives. 5. Personally coach and mentor team members, and bring in outside help/resources/experts to fill gaps that you can't personally address. If you're a team member: 1. Offer to assist the team leader in any way possible. Offer helpful feedback and ideas. 2. Model aligning your life with Christ and His purposes for your team. 3. Regularly seek ways to practically serve and encourage your teammates. 4. Pray diligently for your team and its members. 5. Meet on a regular basis for prayer and accountability with one or two teammates of the same sex.
---
In what ways do I give up my rights to serve the interests of others?
---
As followers of Christ we are called to emulate his example of selflessness and servanthood in Phil. 2.3-6: "Do nothing from selfish ambition or conceit, but in humility count others more significant than yourselves. Let each of you look not only to his own interests, but also to the interests of others. Have this mind among yourselves, which is yours in Christ Jesus, who, though he was in the form of God, did not count equality with God a thing to be grasped, but emptied himself, by taking the form of a servant, being born in the likeness of men. And being found in human form, he humbled himself by becoming obedient to the point of death, even death on a cross." However, we are not perfect as Christ is perfect. We will fail in servanthood, and need to live a lifestyle of repentance when we act selfishly. But we should also note Paul's admonition in v. 4: "look not only to his own interests…." Paul presumes that to some extent it is appropriate to pay attention to your own needs. What do you need to do to thrive so that you can most healthily serve others? This is something that only you can determine in your setting.
---
---
Evaluate
How will I know when the goal is fulfilled?
---
A clearly established goal expresses the measurement by which we know when we've accomplished it. If your goal is not stated in such a clear way, you need to clarify its standard(s) of fulfillment. If the goal is so large or achievable only in the far distant future, you need to break down the large goal into several smaller mile marker goals that you can clearly complete.
---
What can I do to measure effectiveness or achievement?
---
Obviously measurements of effectiveness will vary greatly depending on your end goals, and your location. If church planting is your goal, it will occur faster in Latin America than in the Arab world. Ultimately you will measure effectiveness by whether or not your team is reaching its end goals, such as the beginning of a church planting movement. However, in many cases your ultimate goals may be years away from completion. In fact, some missionaries have spent entire careers without seeing any visible fruit. Was such a career a failure? Actually, many if not most church planting movements' burst of breakthrough can be traced to those who set the stage by long and lonely careers of faithfulness in the midst of discouraging results. Given the potentially lengthy amount of time needed to reach large goals, you'll likely measure effectiveness by accomplishing foundational tasks along the way that are necessary for the long haul. Using an ultimate goal of a church planting movement, for example, key goals along the way might include :
Are we mastering the language?
Have we found a person of peace?
Are we praying consistently (possibly defined by an amount of time, or a fixed time for team prayer)?
Are we sowing abundantly (possibly defined by a number per week)?
Are national leaders emerging?[1]
---
How will others evaluate me and my work?
---
Your evaluation will likely come from a variety of sources. Your mission agency team leader will likely conduct an official annual evaluation. He or she will probably be asked to account to a country or regional leader above him/her as to your team members and their joint effectiveness. Your sending church should want to evaluate you through an annual evaluation. Such an evaluation should include questions regarding your work's goals, your achievement of those goals, your spiritual health, your family's well-being, and how it can pray for you. Your sending church should ideally personally respond to your report. Your supporters are passive, rather than active evaluators. Your communication with them should reflect your primary goals and tasks, and progress you're making in the ministry. They may choose to ask you questions about the ministry and offer feedback.
---
How should I establish regular check points?
---
At least an annual evaluation of you and your team's progress is appropriate. Yet sometimes, especially if the ministry is experiencing difficulty or fruitlessness, it may be appropriate to evaluate more frequently. "The best place to begin your efforts is at the end, with the vision God has given you. Evaluate all you do in light of that vision. Don't be afraid to change your plans as often as needed. Remember, it's better to change your plans to fit your vision than to compromise your vision just so you can retain your plans." (David Garrison, Church Planting Movements) The following are the kinds of mile markers by which you may choose to regularly evaluate the ministry. Events that must happen by certain dates (such as filing paperwork for a business overseas) Critical events in the process of planting churches, such as early conversions, emerging national leaders, financial independence of the church, etc. Key side ministries started that assist in planting the church, such as remote medical clinics, computer classes, ESL teaching, etc. Emerging results of the ministry, such as subsequent church plant generations, installation of nationals as elders, etc.
---
---
Strategize
What are the key factors affecting achievement of our ministry goals?
---
Several issues directly impact successful completion of ministry goals, including: Are the goals biblical, measurable and achievable, yet faith stretching? Goals should require benchmarks that will occur only if God shows up. For example one actual local church has as its goal helping to spread God's glory to every unreached and unengaged people group in the world. While this is a goal that resonates with the Bible, it's unlikely that one church will impact every unreached people group in the world. Another church might have as its goal to plant 25 reproducing churches in key areas of a large Indian city, toward the end of 10% of an unreached people group to come to faith in 10 years. This would be an example of a goal that is conceivably manageable by one church, yet is dependent on God to work salvation in many lives for the goal to succeed. Are the methods biblical? Goals (end results) may be very biblical and God-honoring, but God cares as much about how the work is done as he cares about the results. Are the methods to be used based on biblical principles? Are the necessary gifted and skilled people in place? For example, if a team's goal is to start a home remodeling business in North Africa, and plant churches through its business contacts, someone on the team must have construction management skills. What's the plan for encountering spiritual warfare? Are those involved in the goal aware of the reality and power of spiritual warfare? Can they recognize and challenge it? Spiritual warfare is sure to come at some level in the face of any endeavor to bring light to places of darkness.
---
How does our doctrine and biblical values influence strategy and methods?
---
Doctrine and biblical values should be the primary drivers of strategy and methods. While we can't necessarily directly apply biblical methods and strategies to today's settings, we can use theological and biblical principles derived from those strategies to determine a ministry's direction. God is concerned not only with the results of our ministry, but also with how we conduct the ministry. Theologian Wayne Grudem notes that our decisions and actions (which would include strategies and methods) must align with Biblical principles at each of three levels: 1. Our intentions, desires and attitudes behind our decisions and actions (cf. I Sam. 16.7, I Cor. 13.1-3 and Gal. 5.22-23). These should exude truth, love and the fruit of the Spirit. 2. Our actions (cf. Ex. 20, the Ten Commandments, and Rom. 13.7). 3. The results must align with scripture, cf. I Cor. 13.31, "So, whether you eat or drink, or whatever you do, do all to the glory of God." So for example, some call into question the methodology of encouraging new believers in Christ, who come from a Muslim background, to continue to call themselves Muslims in order not to burn bridges to family and friends. Opponents of this methodology would argue that while the intention (attitude) is good, and the result may be good (some come to Christ later), God cannot ultimately honor methods that could be deemed as involving dishonesty. Many of the issues in this section of the "Missionary" book reflect practical implementation of four principles of missiology which Propempo teaches as essential training for missionaries. They are: · Learn the language and culture of the recipients or target group as the first priority. · Model the development of a plurality of local leaders from the earliest stages of spiritual growth. · Focus on the Bible as the source of authoritative guidance for the new believers and the newly forming church. · Use only locally acceptable and reproducible methods and means of ministry.
---
What is the most effective way of meeting goals-objectives?
---
The most effective way of meeting goals and objectives is ensuring that all activity directly align with and benefit the goals and objectives. For example, if your goal is to train nationals to assume leadership roles in the church, you likely won't take the role of leadership that the national can or will be able to assume. Instead of preparing sermons that you will deliver at a national church, you'd spend time mentoring the national to (prepare to) teach.
---
In what ways does culture affect strategy and methods and expectations?
---
While the Bible should be the primary influence on strategy and methods, culture must bear on decisions about these issues. For example, the Bible clearly calls missionaries to make disciples who will in turn form churches led by Biblically qualified elders. These commands are relevant to God's people in all of time, in all cultures. However, our own culture has led us to certain expectations about how to carry out these truths. Are they cultural or Biblical expectations? Culture would force us to ask these sorts of questions about strategy and methods: 1. If the church exists in a Muslim culture, might Christians take off their shoes and wash their hands and faces before entering worship? Might they pray in church with Islamic postures? 2. Must leaders earn a three-year Master of Divinity degree in order to pastor? (When is an elder "qualified to teach"?) What if no seminaries exist locally? What if the church is multiplying faster than a three-year expensive leadership track can generate leaders? 3. If the church exists among 20-somethings in secular Europe, must "devoting themselves to the apostles' teaching" take the form of a one-way lecture-style sermon, or could they discuss the Bible in groups? Many of the issues in this section of the "Missionary" book reflect practical implementation of four principles of missiology which Propempo teaches as essential training for missionaries. They are: · Learn the language and culture of the recipients or target group as the first priority. · Model the development of a plurality of local leaders from the earliest stages of spiritual growth. · Focus on the Bible as the source of authoritative guidance for the new believers and the newly forming church. · Use only locally acceptable and reproducible methods and means of ministry.
---
How can we incorporate nationals into planning and implementation?
---
Key to involving nationals into planning and implementation is involving them in basic ministry as early as possible. As nationals come to know Christ, their discipleship should include elements of reproducing themselves and serving other believers. As some mature and emerge as qualified leaders, they should be included in the planning process. The vision and passion of nationals should drive the emerging ministry or church, and should reflect the culture of those who know it far better than the missionaries. In fact, missionaries should avoid assuming up-front leadership roles as much as possible. They should view themselves as mentors and coaches. The ministry or church that will remain after they depart is not ready to begin until qualified national leaders are in place. Many of the issues in this section of the "Missionary" book reflect practical implementation of four principles of missiology which Propempo teaches as essential training for missionaries. They are: · Learn the language and culture of the recipients or target group as the first priority. · Model the development of a plurality of local leaders from the earliest stages of spiritual growth. · Focus on the Bible as the source of authoritative guidance for the new believers and the newly forming church. Use only locally acceptable and reproducible methods and means of ministry.
---
Are there major external factors which present opportunities or threats?
---
External opportunities and threats will invariably exist on the mission field. They usually vary based on your location and context. Generally, opportunities include situations such as:
Changes in government leadership or culture
Kairos events (such as the fall of Communism in the early 1990's)
Increased spiritual openness due to difficult circumstances (such as Algerian Berbers' disillusionment with Islam due to being treated as second class citizens, or youth in Iran who are dissatisfied with an Islamic Republic)
New technology and media opportunities. Chat rooms began to open with the advent of the internet, allowing off-site missionaries to interact directly with people in countries virtually inaccessible to the gospel. When Middle Eastern theaters showed The Passion of the Christ movie (supposedly because of its anti-Semitism), crowds lined up for tickets to the point that theaters ran only that movie in every theater in cineplexes. Missionaries to the region believed that gospel progress was advanced by five years because of this.
Migrations from restricted-access countries to more open countries due to poverty or war
Generally, threats include situations such as:
Persecution
Spiritual warfare
Cultures that socially punish people who leave a religion
Secularism
Consumerism/wealth that dull spiritual hunger
Here are some examples of both currently occurring on the mission field. Opportunities In 2010 the United Arab Emirates began conducting all education grades K-12 in English, and began widely recruiting native English teachers. Many Christians have been able to take those jobs and begin a gospel witness because of this decision. The number of Saudi students studying in the US has increased 30% over the last 10 years due to an educational initiative by the King. This unique opportunity has afforded many Saudis to hear the gospel. Syrian refugees are pouring over the border into Jordan to flee Assad's war on rebels. In Jordan they are freer to hear the gospel, and ministries are starting works among these refugees. Threats Nigerian and Egyptian Muslims are currently persecuting Christians and destroying their places of worship. The government of Turkmenistan has clamped down hard on the starting of any new churches. Secularism in western Europe has virtually killed Christianity, declare some observers. In some countries less than 2% of the population even attends any sort of church.
---
---
We are easily lulled into doing ministry the way we always have, especially when what we have been doing has been producing at least modest fruit. More often than not, creative alternatives are possible. Here are two examples of how missionaries, teams and agencies began re-tooling for greater effectiveness. [In 2011] Wycliffe Bible Translators realized that if it continued at the current rate that they were translating Scripture, it would take over 150 years for them to begin a translation project in all of the language groups that needed a translation. They decided that this was not acceptable. They went about the task of evaluating everything they did in order to see how they could get a translation project started within every people that needed one by 2025. They revolutionized their processes, procedures and relationships with other translation organizations all over the world. They are now on target to reach their goal by 2038, cutting 112 years off their timetable.[1] Greater Europe Mission's team in Cologne, Germany changed the type of churches it was planting to smaller, discipleship-oriented groups, for the sake of more efficient reproduction. The team also changed how it viewed networks of people, so as to plant churches along affinity groups.[2] In neither case was speed the primary motivator, but effectiveness. The issue is continually observing the world around us and asking God to give us wisdom in light of a world that is changing quickly. For more issues currently affecting missions, see Seipp, Derek, The Changing Environment of World Mission: Six Areas of Importance, an EMQ article.
---
Has everyone involved agreed to this strategy?
---
Not necessarily! That's why it's critical at two stages to make sure that everyone's on the proverbial "same page" of strategy. 1. At the beginning of forming a team or partnering with other ministries. Expectations for involvement should be clearly discussed and spelled out on paper. Interdev, an organization that existed to facilitate partnership, urged consensus between partners about four areas:
What is our common vision and where does it intersect?
The process for moving forward: what will need to do to determine how to proceed?
The structure for carrying out the strategy
The activity that will occur
2. Ongoing evaluation. Once all have agreed to the strategy, regular evaluation should measure the ministry by the strategy's standards. When appropriate, all involved should revise or re-write the strategy.
---